NEW DATE - Blippi the Musical
Round Room Presents & Presented Locally by AEG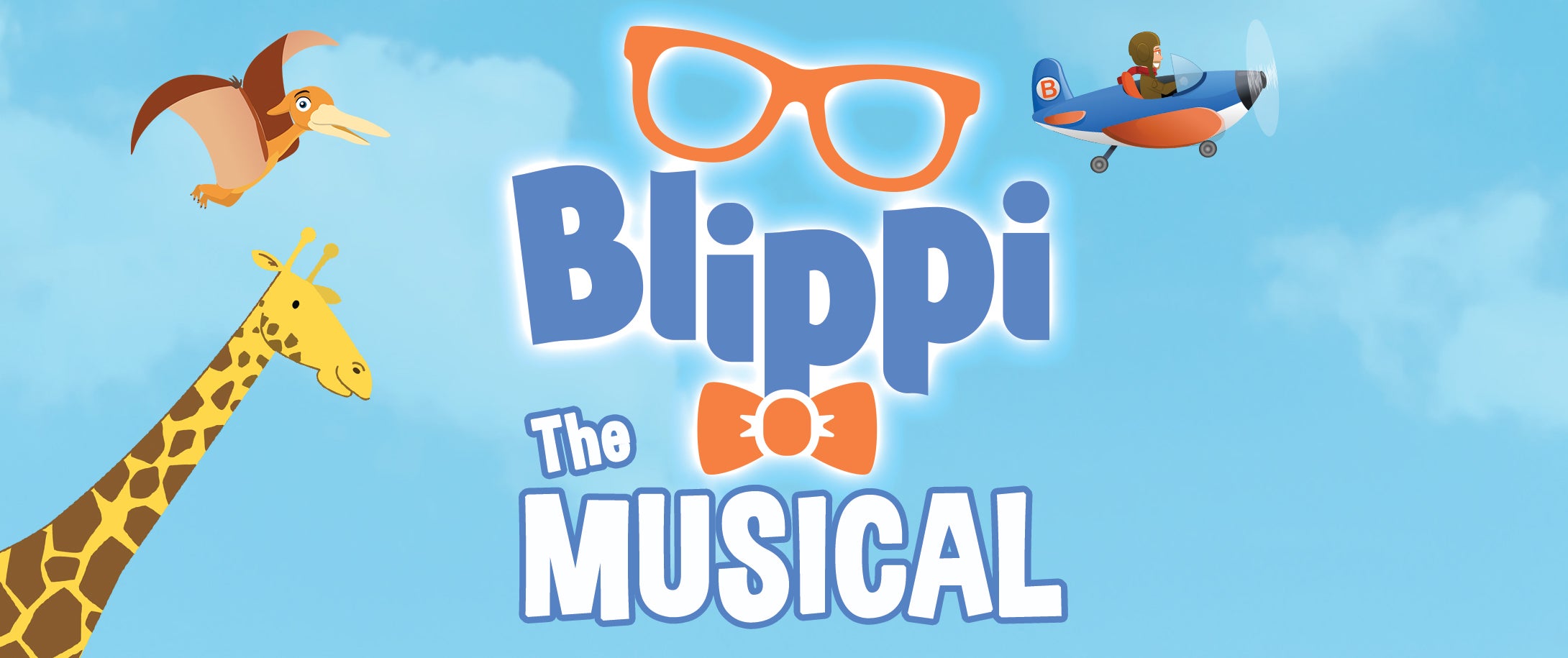 NEW DATE - Blippi the Musical
Round Room Presents & Presented Locally by AEG
Great news – the event will go on! The upcoming event of Blippi has been rescheduled for a new date!
The Blippi performance scheduled for June 16, 2020, at Wagner Noël Performing Arts Center has been rescheduled to April 7, 2021. Tickets (including lap child tickets and meet & greet upgrade tickets) for the previously scheduled date will still be honored. So, hang on to your tickets and we'll see you then!
Prefer a refund? You have 30 days from the email notice sent on May 1, 2020, to request a refund.
**Please note that due to the influx of rescheduled events please plan on a 14 business day turn around to processes a refund. You will receive a Purchase Refund Confirmation email from [email protected] once your refund request has been processed.
The deadline to request a refund is Monday, June 1, 2020, at 5 PM CT.
---
Blippi The Musical brings the energetic and loveable character Blippi off the screen and onto the stage with world-class production, audience engagement, and amazing music. Children from the ages of 2 to 7 years old across the world have quickly taken a liking to Blippi's charismatic personality and innovative teaching lessons! In the Live show, they will continue to learn about the world around them while singing and dancing along with this one of a kind show.
*Stevin John is the creator of Blippi and acts as the writer and creative force behind the Blippi character. Now that Blippi has evolved as a character he is excited that a dynamic stage performer has been cast as Blippi to entertain and thrill audiences across all of the tour markets.
This show contains Flashing Lights, Haze (Fog), and Confetti on stage.
Post Show Meet and Greet

There is a $40 upgrade offered at checkout for the meet and greet. You must have a ticket to the performance on June 16, 2020, in order to purchase a meet and greet upgrade.

The event ticket is not included in the meet & greet upgrade. Children age 12 and under must be accompanied by a Parent/Guardian. Each Child, Parent or Guardian must have an event ticket as well as a Meet & Greet Upgrade to attend.

The Blippi Meet & Greet upgrade features access to an after-show Meet & Greet photo opportunity with Blippi, along with a Blippi souvenir bag.

Here's how it works: Meet & Greet Ticket purchasers should go to the check-in table prior to the event to pick up the Meet & Greet passes, bags and after-show instructions. Each adult and child (age one and up) in a group must have a Meet & Greet Upgrade.

Patrons will be directed on where to go for the after-show event. The Meet & Greet event will start shortly after the end of the show and last approximately 30 minutes.

Please make sure to bring your camera, as you will want to capture every moment!

Parents, please note that our Meet & Greet characters come in costume directly from the stage. While most children are excited to meet the characters up-close, others can feel frightened. If your child is scared or hesitant to meet the characters, we recommend moving to the back of the line; This will allow your child the extra time he/she may need to warm up to the characters and see how they interact with other children present.

Please remember, children are not allowed access without a Meet & Greet paid adult.

*The Blippi Meet & Greet upgrade features access to an after-show Meet & Greet photo opportunity with the character Blippi, along with a Blippi souvenir bag. Please note that the Blippi character appearing at the Meet and Greet, will be the actor playing the character of Blippi in the Blippi The Musical stage show. All Patrons regardless of age are required to have a ticket for entry into this performance.

Lap Child

Lap Child Tickets are available for $31.75 for children that have not celebrated their 1st birthday by the time of the performance.

Official Tour and Blippi Website & Social Media

Blippi Official –

Official Website: https://blippi.com/

Official Facebook Page: https://www.facebook.com/Blippi

Official Twitter: https://twitter.com/BlippiOfficial @BlippiOfficial

Official Instagram: https://www.instagram.com/blippiofficial @blippiofficial

Official YouTube Channel: https://www.youtube.com/user/BlippiVideos

Blippi The Musical –

Official Website: blippithemusical.com

Official Facebook Page: https://www.facebook.com/blippimusical

Official Twitter: https://twitter.com/BlippiMusical @BlippiMusical

Official Instagram: https://www.instagram.com/blippimusical @blippimusical

Ticketing Policy

Great news – the event will go on! The upcoming event of Blippi has been rescheduled for a new date!

The Blippi performance scheduled for June 16, 2020, at Wagner Noël Performing Arts Center has been rescheduled to April 7, 2021. Tickets (including lap child tickets and meet & greet upgrade tickets) for the previously scheduled date will still be honored. So, hang on to your tickets and we'll see you then!

Prefer a refund? You have 30 days from receiving this email to request a refund.

**Please note that due to the influx of rescheduled events please plan on a 14 business day turn around to processes a refund. You will receive a Purchase Refund Confirmation email from [email protected] once your refund request has been processed.

The deadline to request a refund is Monday, June 1, 2020, at 5 PM CT.

Rescheduled Shows: For shows that have already announced a rescheduled date, the ticketholder will receive an email from their ticketing company starting on May 1 with instructions on how to refund their tickets. They will have 30 DAYS from the time the email is sent to request their refund. Tickets purchased AFTER the rescheduled date has been announced will not be eligible for this refund.

**For customers who purchased tickets through another resale platform or distribution partner, the customer will need to seek a refund from such resale platform or distribution partner**