John Crist
Immature Thoughts Tour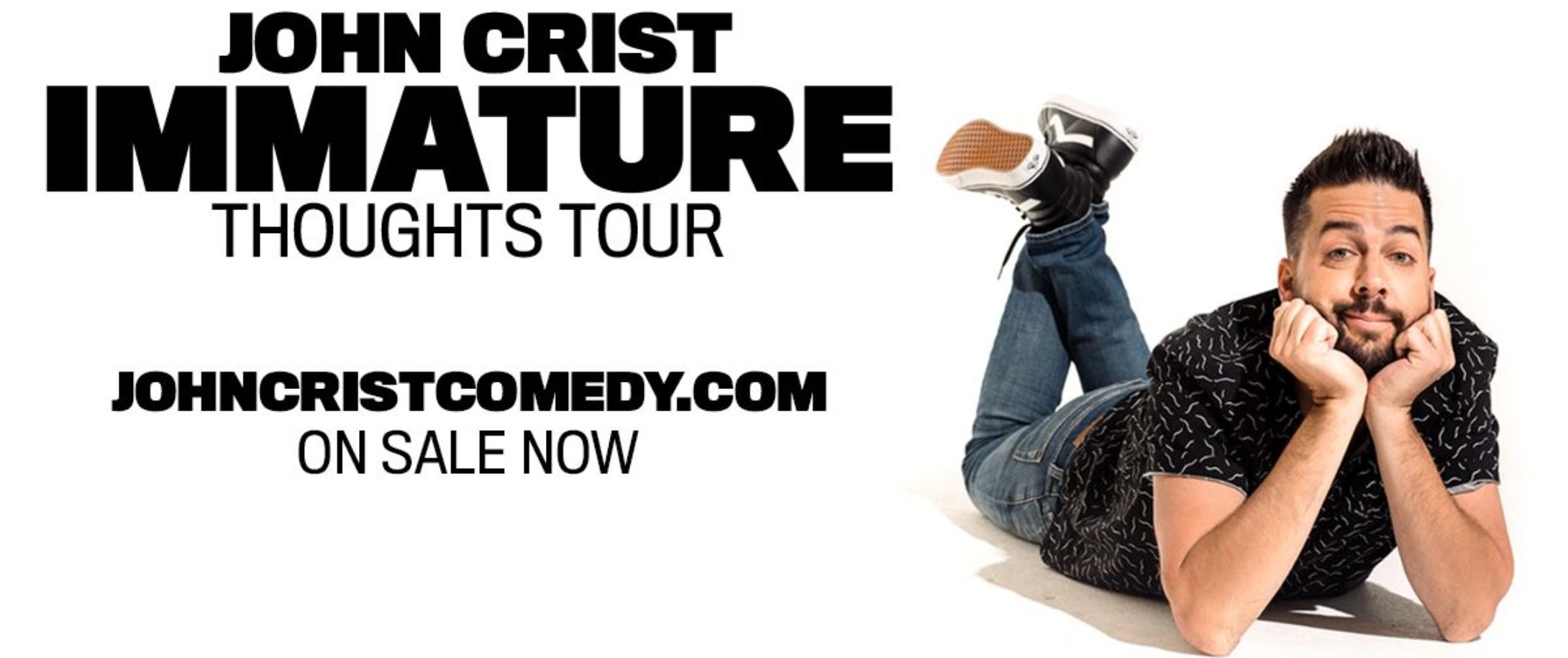 John Crist
Immature Thoughts Tour
John Crist's "Immature Thoughts Tour" will find the headliner trekking to mostly new markets this fall, including the first-ever jaunt in Eastern Canada for the standup comedian and internet personality. Creator of viral videos with more than 1 billion views on YouTube including the hilarious Every Parent at Disney, Crist will be taking his tour live to 27 cities in the U.S. and Canada this fall, including a stop at Wagner Noël Performing Arts Center on October 10, 2019. Produced by Premier Productions and managed by Round Table Management, the comedic sensation is heading into fall after a busy "off-season." Crist will be supported by Dustin Nickerson, Trey Kennedy, Brent Gill, Aaron Weber, Beth Pilgreen, Mike Goodwin, Dusty Slay and DJ Mykael V in different markets.

"I am so excited for this new tour! We'll have lots of new jokes, never-before-seen videos, and other surprises that I can't wait to share with my fans," said Crist. "I'm bringing some of my favorite artists back out with me -- Trey Kennedy, Aaron Weber, DJ Mykael, Dustin Nickerson, and more. Can't wait!"

After headlining this summer's "Up Close Comedy Tour," hosting intimate shows at comedy clubs on the "Monday Night Small Group" tour and making guest appearances at seven summertime festivals, Crist will switch gears to large capacity churches and venues this October and November.
Related Links

VIP Packages - SOLD OUT

VIP MEET & GREET $152.00

best seats
crowd-free merchandise shopping.
pre-show Q&A
exclusive tour laminate
commemorative tour poster
meet & greet and photo op with John Crist


DELUXE $77.00

preferred seating
crowd-free merchandise shopping.
pre-show Q&A