NEW DATE - The Mavericks
En Español World Tour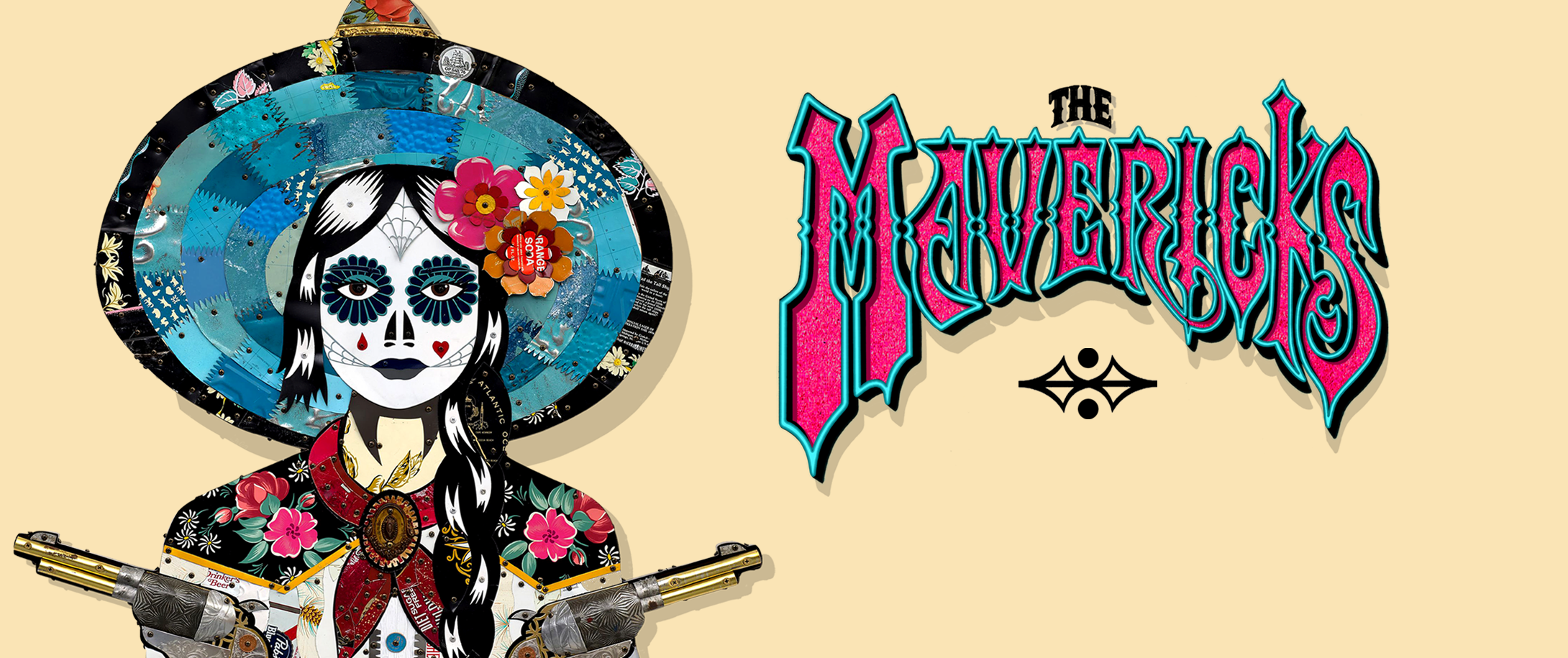 NEW DATE - The Mavericks
En Español World Tour
Any band that manages to survive three decades, seeing its core members go from young adults to music veterans, is bound to have its swings and cycles.
The Mavericks, the eclectic rock and country group known for crisscrossing musical boundaries with abandon, has gone through three distinct phases since it was founded in Miami in 1989. An initial period of heady success marked by big hits and critical acclaim in the '90s. A long hiatus starting 2003 when the musicians each went their own way. And finally, a triumphant reunion in 2012 which held long enough for them to recently celebrate the band's 30th anniversary.
Now, The Mavericks are releasing a new album that ushers in the fourth phase of their evolution.
"It's like we've had three different lives," says Raul Malo, the band's lead singer, and songwriter, "and now this is a whole new beginning. We're sort of going into uncharted territory. I'm looking forward to it and I'm kind of nervous about it too. It's certainly a new adventure."
On August 21, 2020, The Mavericks officially launch that adventure with the debut of their first-ever, all-Spanish album, released on the band's own Mono Mundo label. Entitled simply En Español, it is produced by Malo and the band's long-time collaborator Niko Bolas (Neil Young, Prince, Sheryl Crow). The line-up includes Malo's fellow Miamian and charter bandmember, Paul Deakin on drums and vibraphone, as well as veteran Jerry Dale McFadden, who joined in 1993. Eddie Perez, a Mexican American guitarist from Los Angeles, is the band's youngest and newest member, becoming a Maverick in 2003.
The band readily embraced the all-Latin concept, as a team. "It's a communal project in many ways," says Malo, "even though I'm leading the charge."
Although all 12 tracks are in Spanish, as the title suggests, the collection represents a diversity of musical styles and cultural traditions, from tender boleros to brassy mariachi to reimagined Afro-Cuban classics. Seven of the tunes are familiar gems drawn from the vast Latin American songbook, while five are originals written or co-written by Malo.
Like the band's entire body of music, this one album cannot be boxed into a single category. The songs are as diverse as Latin America itself, and as cohesive as the ideal of the American melting pot. To season this rich musical paella, The Mavericks add their signature country/rock/Tex-Mex flavors and a refreshing spontaneity to the mix.
En Español flips the band's usual fusion formula, which adds a striking assortment of genres – salsa, ska, norteño, mariachi, and much more – to its sturdy rock/country base. Now, the foundation is solidly
Latin with streaks of irreverent rock and twangy guitars running through it, all branded with the unmistakable Mavericks style.
Additional Ticket Information

Tickets for originally scheduled performances (original date April 24, 2020, and 1st rescheduled for August 7, 2020, and final reschedule for October 10, 2021) will be honored, as long as you did not request a refund.

If you have questions about your tickets please contact the Box Office at [email protected] or 432-552-4437.

Related Links

Follow The Mavericks on Social Media & Spotify

Rescheduled Show Informaiton

The Mavericks' performance at Wagner Noël Performing Arts Center was rescheduled to Sunday, October 10, 2021. Tickets for the previously scheduled dates will still be honored.

The deadline to request a refund was Monday, October 16, 2020, at 5 PM CT.

If you have questions or concerns please contact [email protected].

COVID-19 Policies & Procedures

To prevent the spread of COVID-19, Wagner Noël Performing Arts Center will have the following policies in place until further notice. Please read thoroughly.

This is a full capacity event
In accordance with the recommendation by the CDC the face mask policy for patrons of all ages is optional. Wagner Noël PAC highly encourages masks for those who are immune comprised. We ask that patrons be respectful of each other's choices.
Patrons who feel they may have been exposed to COVID-19 or another communicable disease should remain at home.
Touchless hand sanitizing stations will remain throughout the facility for patron use.
Patrons are encouraged to social distance when possible.
Tickets can be purchased online at wagnernoel.com and can be downloaded and displayed on a mobile device to encourage a touchless entry process.
Only small handbags are allowed in the venue. Bags should be no larger than 8x10x6 inches in size. No backpacks or tote bags allowed. The intent is to limit the touchpoints for our employees performing the bag check process.
The Wagner Noël PAC continues to spray a disinfectant barrier every 60-90 days in addition to daily cleanings.

Wagner Noël staff will continue to wear a face mask for the protection of its patrons, tour guests, crew members, and artists.