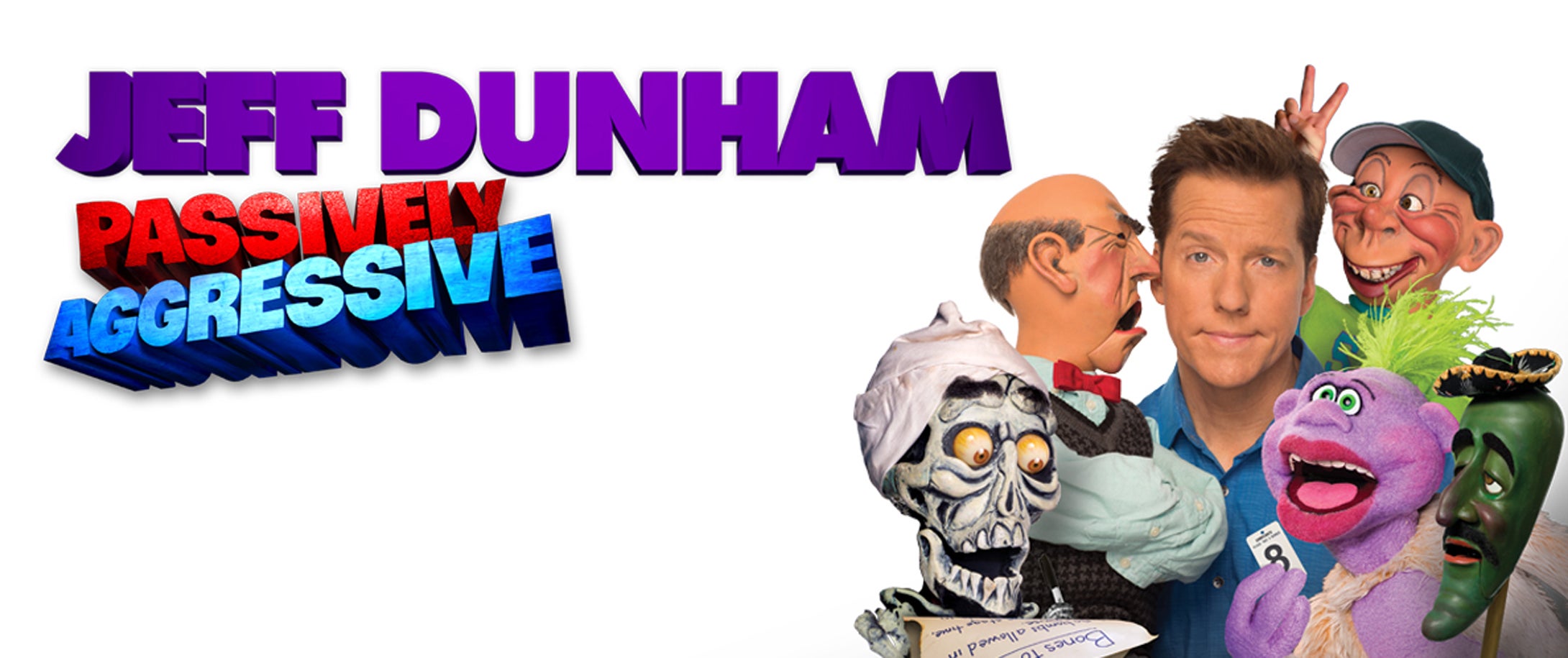 May

15

, 2019
A&E NETWORK TO PREMIERE NEW TWO-HOUR, IN-DEPTH "BIOGRAPHY: JEFF DUNHAM TALKING HEADS", TUESDAY, MAY 28th
Also, Dunham to tape new Netflix Originals stand-up special, June 21st and 22nd!
America's favorite ventriloquist will be featured in the award-winning A&E Network series "Biography" which will premiere three new documentaries exploring the lives and careers of comedy giants Jeff Dunham, Chris Farley, and Jeff Foxworthy. Each episode will delve deep into the careers and personal lives of these dynamic performers giving viewers an intimate insider's look at what it took for each to reach the top. Dunham brings viewers on the road with him while in his hometown as his family, friends and other insiders sit down to discuss the man behind the three decades of phenomenal success. "Biography: Jeff Dunham – Talking Heads" Two-Hour Special premieres Tuesday, May 28th at 8 pm ET/PT on the A&E Network.
Additionally, the world-renowned performer is currently preparing for his next Netflix Stand-Up Special which will be taped on June 21st and 22nd at the American Airlines Center in his hometown of Dallas, TX. In the special, Dunham will introduce a brand new, never seen-on-TV character who gives his unique take on what it's like to work at the White House under Trump. Following the success of 2017's "Jeff Dunham: Relative Disaster," the new show will be Dunham's second special for Netflix Originals and the ninth in his impressive string of record-breaking stand-up television events.
Further, Dunham is on the summer leg of his blockbuster "PASSIVELY AGGRESSIVE" international tour. His wildly successful live performances have been filling arenas across North America and the world, treating fans to more of his delightfully twisted cohorts, Peanut, Walter, José Jalapeño, Bubba J and Achmed the Dead Terrorist.
Dunham has built an entertainment empire over years of non-stop touring and performance innovation. With 10 million followers on Facebook and over 2 million YouTube subscribers amassing well over a billion views, the comedian/ventriloquist has carved out his own unique space in the comedy world. His accomplishments have led to record-breaking viewership with his standup specials on NBC, Netflix and Comedy Central. His astonishing arena-packing power has put him on par with major music acts such as Bruno Mars and Metallica.
To request an interview or additional press materials, please contact Debbie Keller at Personal Publicity 480-839-9474 or e-mail [email protected]