Air1 Positive Hits Tour Featuring: Zach Williams
with We Are Messengers, Joshua Micah, Aaron Cole, and Branan Murphy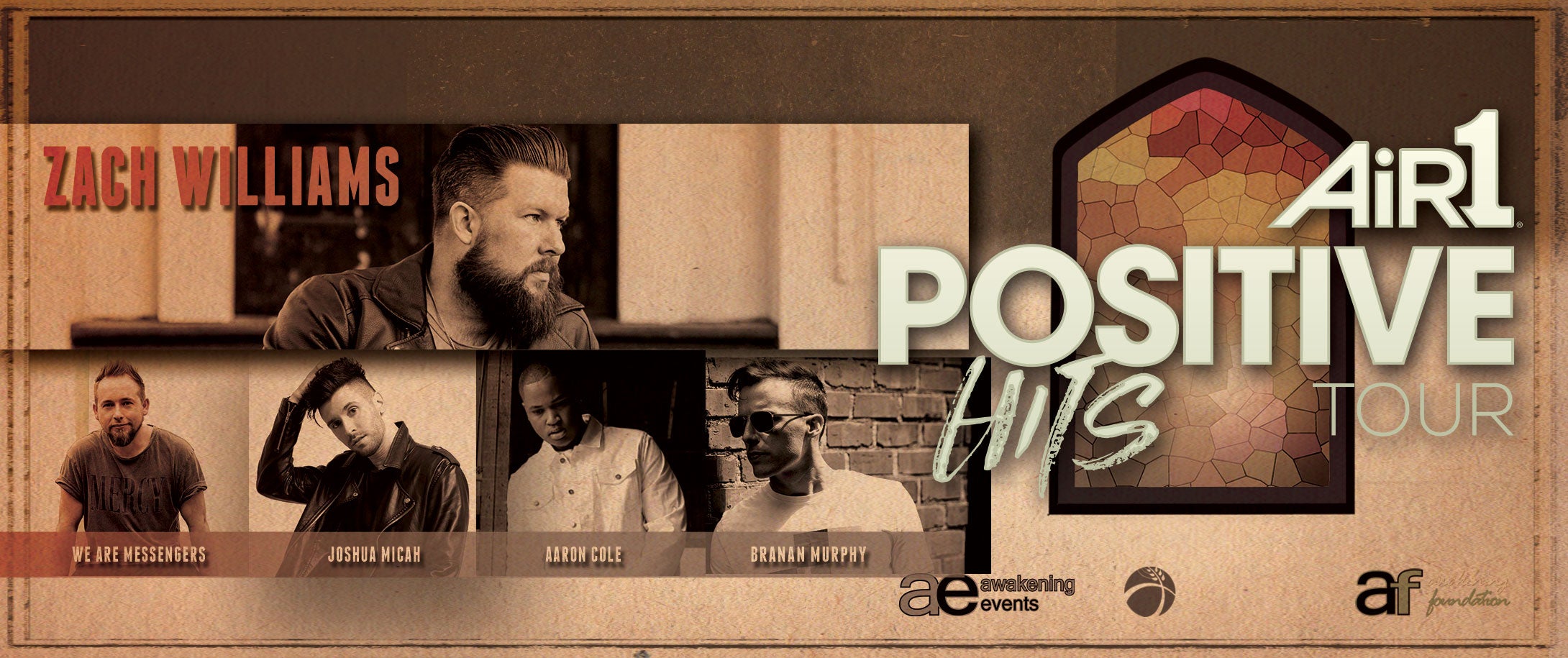 Air1 Positive Hits Tour Featuring: Zach Williams
with We Are Messengers, Joshua Micah, Aaron Cole, and Branan Murphy
The Air1 Positive Hits Tour Featuring: Zach Williams with We Are Messengers, Joshua Micah, Aaron Cole, and Branan Murphy will have a stop in West Texas on Friday, September 28, 2018, at the Wagner Noël Performing Arts Center.
Never in his wildest dreams did Zach Williams think he would be in this place of writing and recording music in the Christian music industry, especially after years of hard living on the road while in a rock & roll band. In 2012 with his wife by his side, his faith became real to him and he found renewal by dedicating his life to Christ. He hasn't looked back since.
For Darren Mulligan, lead singer of the band We Are Messengers, creating music involves more than just writing lyrics. It's a special time that he spends with God crafting the words, rhythms and beats for songs.
Joshua Micah knew God had something more for his life. Something related to music. Initially thought he preferred playing the drums to singing. However, his mother noticed a quality in the voice she believed would resonate with others and encouraged him to start singing, she turned out to be right and others noticed too, Joshua recalls.
Aaron Cole is extremely gifted, dedicated to his craft and truly passionate about God. Aaron is READY, ready to use his gift of music to light it up in a way that only he can and the timing is perfect.
For Branan Murphy, his music, and songwriting, in particular, is an adventure into the human experience.
Related Links

VIP and Group Discounts

VIP PACKAGE $52.50

VIP includes early entry, exclusive AiR1 VIP Laminate

GROUP 10 OR MORE $3.OO OFF