Ben Woods
Presented by West Texas Guitar Festival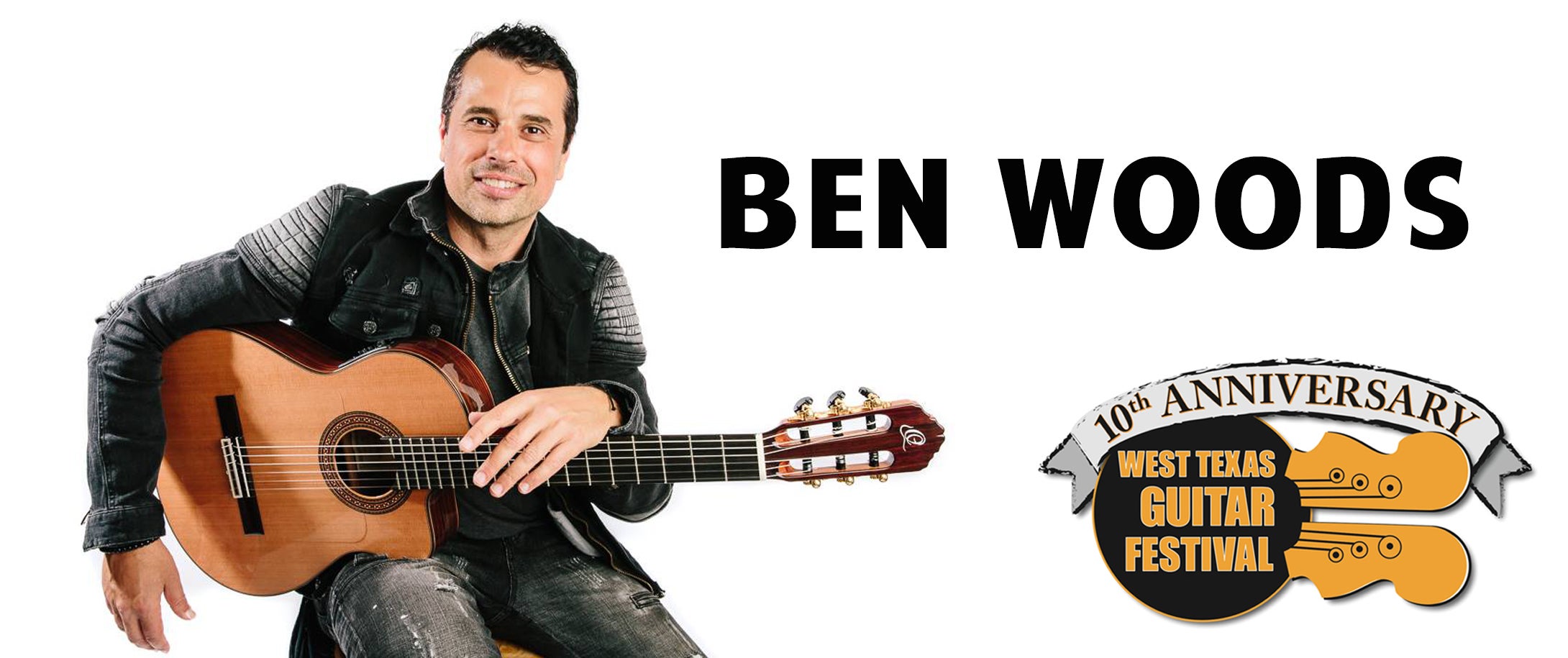 Ben Woods
Presented by West Texas Guitar Festival
Ben is an international recording artist and touring musician combining the elements of flamenco and metal on the guitar. Having released over 19 albums and a strong online presence (over 30k subscribers and over 5 million youtube views), Wood's performances are always a big draw and the highlight to any event.
Merging the list of flamenco repertoire and hard rock collaboration Woods created a desired special sound of flamenco metal or as The magazine Classical guitar calls him The Flametal Master. In 2005 Woods recorded The Elder touring in Japan in a group playing flamenco with electric guitar, drums and dancers as adding color, spectacle and as percussionist contributing to the music. 2010 Woods recorded another flamenco album sans the electric guitar called Heavy mellow. 2014 Woods worked with Thomas Zwijsen for The Master Guitar Tour taking the nylon duo through Europe performing creative arrangements that allows listeners to recognize.
Flametallica showcases his arrangements of Metallica and Flametal Priest shares his take on Judas Priest. Wood's album Electric Flamenco transfers his skills & technique of Flamenco to the electric guitar without using effects.
Ben has had the honor of playing with the world's best flamenco singers and dancers, including Rafael de Utera from Paco de Lucia and Vicente Amigo group, Pastora Galvan from Galvan family dynasty Jose Anillo and more. Ben has worked with award winning guitarist songwriter & composer Steve steves of Billy Idol, Marty Friedman, Glen Drover of Testament and King Diamond, Sean Reinert of Cynic and Death, Marc Rizzo of Soulfly, Johnette Napolitanp of concrete Blonde and more.
Additional Ticket Information

GENERAL ADMISSION SEATING $10.00