Bob Dylan and His Band
Presented By AEG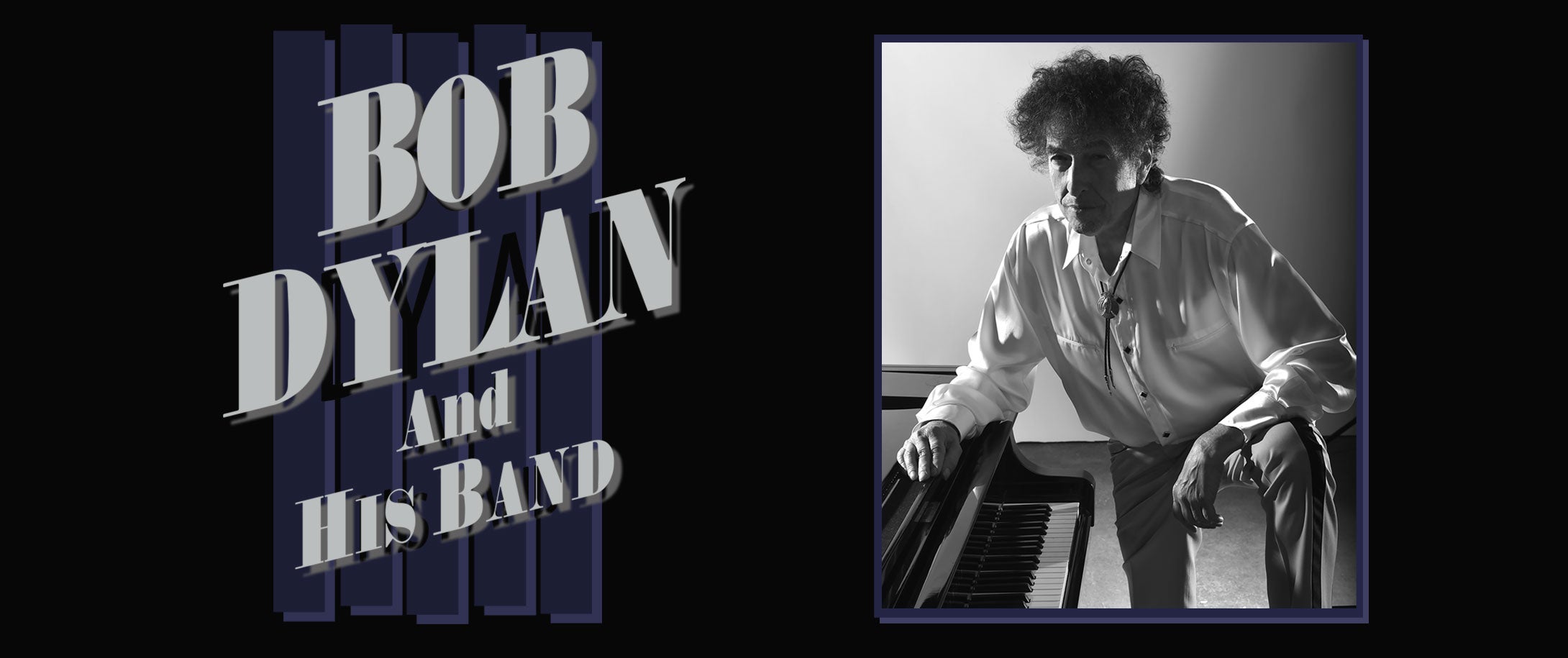 Bob Dylan and His Band
Presented By AEG
2016 Nobel Prize in Literature winner, twelve-time Grammy Award-winning, with one Academy Award and one Golden Globe Award the Bob Dylan and His Band will perform on the Wagner Noël Performing Arts Center stage on October 9, 2018!
In a career spanning six decades, Bob Dylan's impact on popular music and culture is immeasurable. He is responsible for some of the most influential albums of all time, including The Freewheelin' Bob Dylan, Highway 61 Revisited and Blonde on Blonde, and his socially and politically charged singles, 'Blowin' In The Wind' and 'The Times They Are A-Changin'', are widely considered among the most important songs in modern music. The 'voice of a generation' boasts an unparalleled repertoire, including timeless classics, 'Like A Rolling Stone', 'Tangled Up In Blue', 'Knockin' On Heaven's Door' and 'Girl From The North Country'.

To experience Bob Dylan live in concert is an opportunity to share an encounter with one of the last remaining musical legends of the modern era. Don't miss out on what promises be a performance for the ages.
Related Links

VIP Packages

VIP PACKAGES $575.00 - $285.00

FRONT ROW PACKAGE $575.00
Package to include:
• One (1) ticket in the first row from the stage
• Merchandise item designed and created exclusively for package purchasers
• Collectible laminate to remember your evening

SECOND ROW PACKAGE $525.00
Package to include:
• One (1) ticket in the second row from the stage
• Merchandise item designed and created exclusively for package purchasers
• Collectible laminate to remember your evening

THIRD ROW PACKAGE $475.00
Package to include:
• One (1) ticket in the third row from the stage.
• Merchandise item designed and created exclusively for package purchasers
• Collectible laminate to remember your evening

GOLD HOT TICKET PACKAGE $375.00
Package to include:
• One (1) premium Price Level 1 ticket (or One (1) Premium Price Level 2 Ticket, varies by market)
• Merchandise item designed and created exclusively for package purchasers
• Collectible laminate to remember your evening

SILVER HOT TICKET PACKAGE $285.00
Package to include:
• One (1) premium Price Level 2 ticket (or One (1) Price Level 3 Ticket, varies by market)
• Merchandise item designed and created exclusively for package purchasers
• Collectible laminate to remember your evening