Brit Floyd
Eclipse World Tour 2018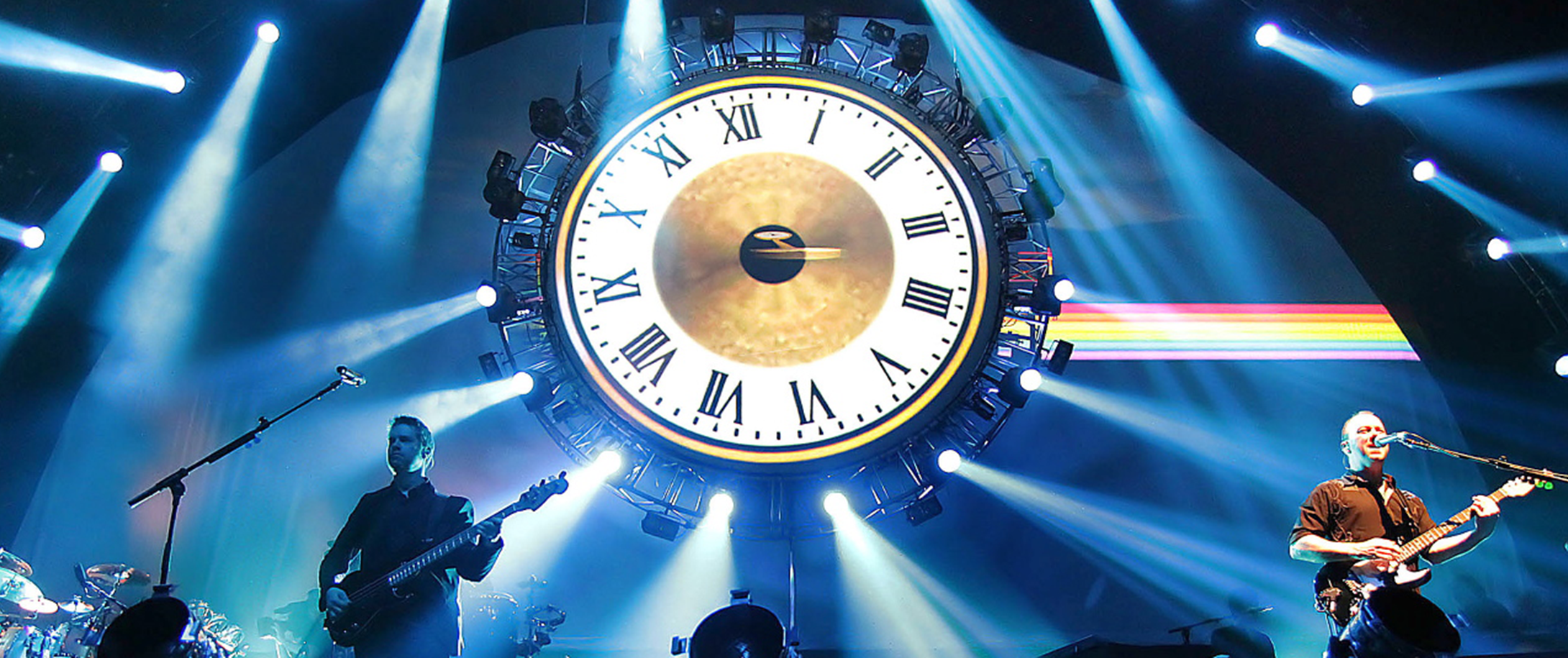 Brit Floyd
Eclipse World Tour 2018
Brit Floyd, the world's greatest Pink Floyd tribute show returns to the stage in 2018 for a very special '45th Anniversary' retrospective of Pink Floyd's iconic 1973 album, The Dark Side of the Moon, on Thursday, June 28, 2018, at Wagner Noël Performing Arts Center.
Having sold in excess of 45 million copies and judged by many as the greatest rock album of all time, The Dark Side of the Moon was an ambitious psychedelic masterpiece that redefined rock itself and propelled Pink Floyd and its members to rock immortality.
Each night Brit Floyd will perform classic tracks from The Dark Side of the Moon alongside gems from Wish You Were Here, Animals, The Wall and The Division Bell plus lots more.
The Brit Floyd show has truly become a phenomenon, widely regarded as the world's greatest live tribute to Pink Floyd. Faithfully recreating the scale and pomp of the final 1994 Division Bell tour, complete with a stunning million dollar light show, large circle screen, and arch plus moving lights, lasers, inflatables, and theatrics. A Brit Floyd show really is as close as fans will get to experience the magnificence of a Pink Floyd show live.
Brit Floyd is more than a tribute!
It really is as good as they say - believe the hype and don't miss it!
'The perfect rock show' - LA Times
'Magnificent… a musical masterpiece' - Ticketmaster
Related Links

VIP Meet and Greet Soundcheck Experience

We are very pleased to announce a new VIP Meet and Greet Soundcheck Experience at all the 2018 Brit Floyd shows!

On arrival at the venue at 5 PM on show day, each guest will be given a special Brit Floyd VIP Meet and Greet Soundcheck Experience tour pass and lanyard and will have an exclusive opportunity to browse through all the show merchandise and to chat to the show personnel pre-show.
The VIPs will then be invited by Brit Floyd's road manager into the venue auditorium for the private soundcheck experience.
Brit Floyd's musicians will treat the VIP audience to a special bonus performance of two classic Pink Floyd songs not featured in the evening show, and then afterward will come down from the stage to meet all the guests.
The musicians will be happy to chat with the VIP's, sign merchandise and have photos taken. Brit Floyd fans can expect to be treated to a memorable and personal experience!