Celtic Woman: Ancient Land Tour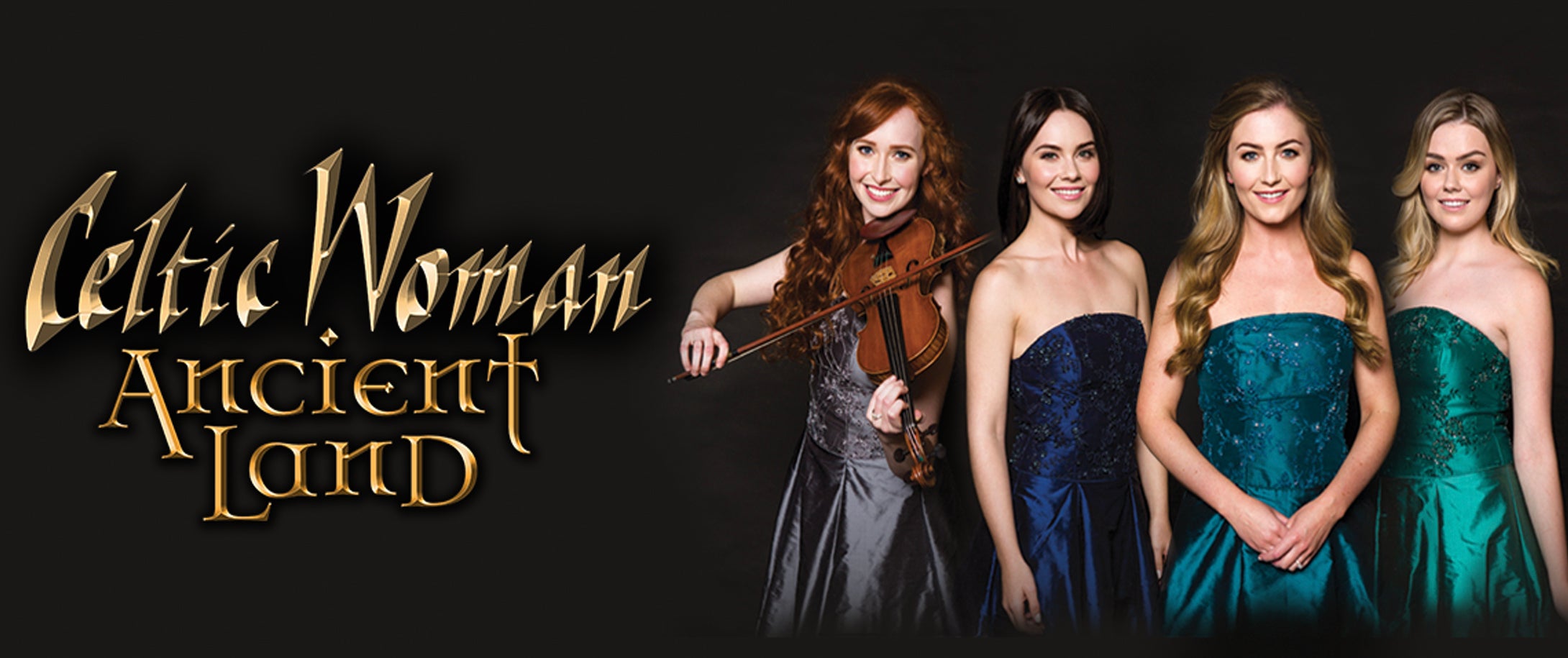 Celtic Woman: Ancient Land Tour
Midlad, TX — March 01, 2019 — On the heels of the just-released top 10 Billboard "World" album Ancient Land (the group's thirteenth), multi-platinum international music sensation CELTIC WOMAN (www.celticwoman.com) star in their Ancient Land PBS special airing nationally throughout December and into 2019, and ready the launch of a full headlining tour to 70 North American cities including LOCAL SHOW INFO. Tickets are on sale now.
The PBS special debuted November 25 and will air through December in more than 40 markets across the U.S. including Atlanta, Cincinnati, Denver, Indianapolis, Philadelphia, Portland, and San Francisco (check local listings for more airdates and airtimes). Watch a clip from the PBS special here and listen to Ancient Land here.
The Ancient Land special was filmed against the backdrop of the historic Johnstown Castle in County Wexford, Ireland. CELTIC WOMAN -- vocalists Mairead Carlin, Eabha McMahon, Tara McNeill (fiddle) and newest member Megan Walsh (who makes her debut on ANCIENT LAND) -- continue the centuries-old Irish tradition of telling stories through song: stories of the land, stories of love and stories of dancing; songs that will bring a piece of Ireland into viewers' homes and hearts.
Since their 2005 debut, CELTIC WOMAN continue to touch the hearts of a huge audience that spans the globe. Both an accomplished recording ensemble and a world-class performing collective, CELTIC WOMAN celebrates Ireland's rich musical and cultural heritage, while continuing its remarkable legacy of introducing some of Ireland's most talented singers and musicians onto the world stage.
For the complete tour schedule and ticket information, visit www.celticwoman.com/tour-dates. Sign up for CELTIC WOMAN'S newsletters at www.celticwoman.com to be informed of future tour dates, album releases and special offers.