ChavoRucos Tour
Featuring Adrian Uribe & Adal Ramones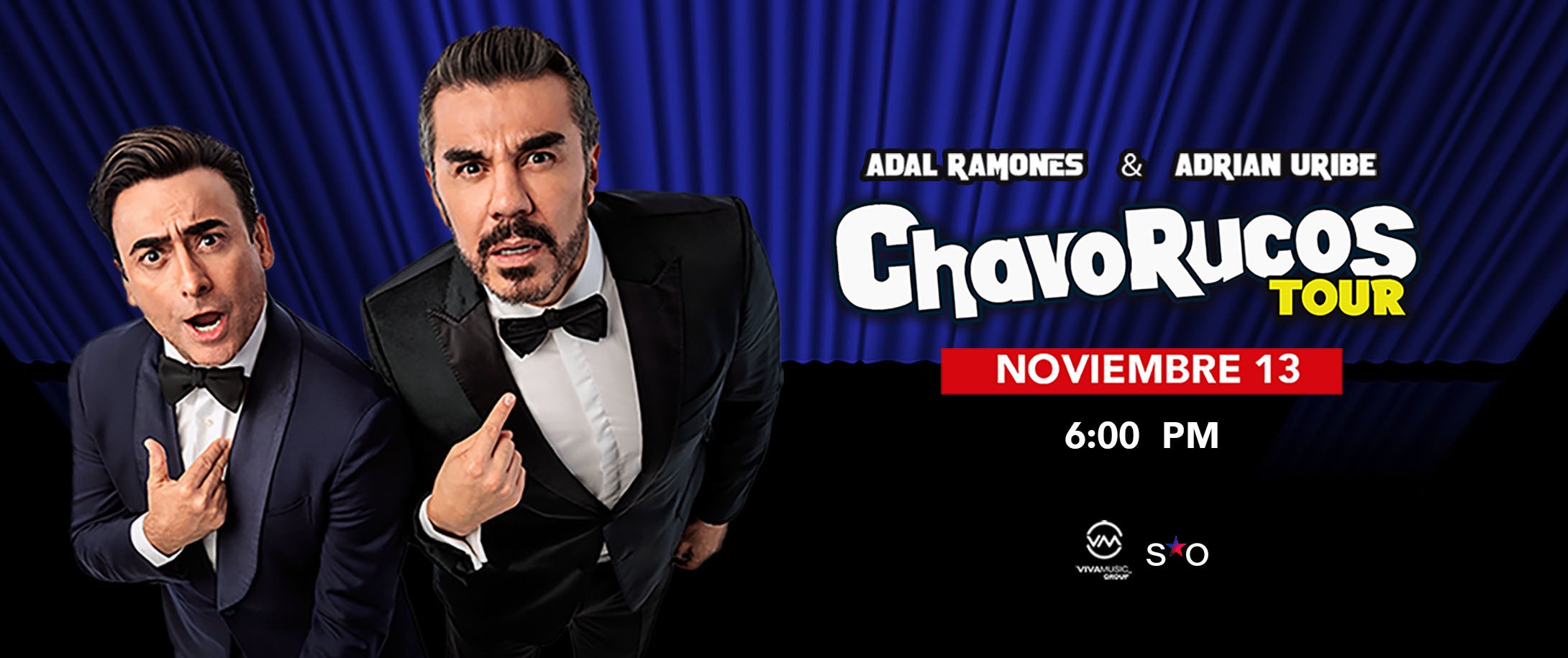 ChavoRucos Tour
Featuring Adrian Uribe & Adal Ramones
No se permiten bolsas o mochilas grandes. Tamaño máximo: 12" x 12" x 6" y tiene que ser transparente, incluyendo pañaleras. Las unicas bolsas no transparentes permitidas son pequeñas carteras y no tener más de 8"x5" pulgadas.
Please note for all events after January 1, 2022, we will have a clear bag policy with a size limit of 12x12x6" or a non-clear bag/wallet with a size limit of 8x5".
---
Gran show de comedia con dos de las figuras más importantes en la industria del Entretenimiento en México. Adrian Uribe y Adal Ramones juntos por primera vez en "ChavoRucos Tour". Un divertido show de comedia que reúne lo mejor de estas dos grades personalidades.

Monólogos, música y sketches con el estilo de comedia que los ha hecho famosos.

Nada supera a este divertido par que se enfrenta al destino sintiéndose chavos, pero que su acta de nacimiento dice lo contrario.