Cinema Under the Stars - Mighty Ducks
FREE Movie Screening Inside Wagner Noël PAC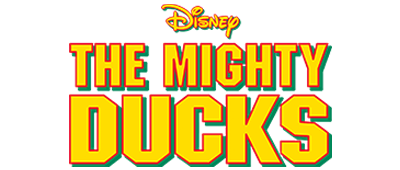 Cinema Under the Stars - Mighty Ducks
FREE Movie Screening Inside Wagner Noël PAC
"A TEAM ISN'T A BUNCH OF KIDS OUT TO WIN; A TEAM IS SOMETHING YOU BELONG TO, SOMETHING YOU FEEL, SOMETHING YOU HAVE TO EARN."
Join us INSIDE the Wagner Noël PAC theater for another Cinema Under the Stars for the 1992 classic, The Mighty Ducks! Come early to meet the Odessa Jackalopes mascot, SlapJack!
Enjoy FREE popcorn from Complex Community Federal Credit Union!
Food trucks will be parked in the Wagner Noël PAC parking lot from 1:30 PM - 3:30 PM. Please note food trucks are independently operated, Wagner Noël PAC is not responsible for their pricing or service.
About Mighty Ducks: Gordon Bombay, a hotshot lawyer, is haunted by memories of his childhood, when, as the star player in his champion hockey team, he lost the winning goal in a shootout, thereby losing the game, and the approval of his coach. After being charged for drunk driving, the court orders him to coach a peewee hockey team, the worst in the league, Gordon is at first very reluctant. However, he eventually gains the respect of the kids and teaches them how to win, gaining a sponsor on the way and giving the team the name of The Ducks. In the finals, they face Gordon's old team, coached by Gordon's old coach, giving Gordon a chance to face old ghosts.
Related Links

Costume Guidelines

Costumes representing characters from Mighty Ducks are welcome at this movie event. Additionally:

Costume Masks that cover your entire face are not permitted
Weapons (plastic/toy/real) will not be allowed into the building
Clothing that reveals parts of a guest's body that may be offensive to other guests may be denied entry, without refund. All guests must wear shoes and at no time may a guest remove their shirt inside the venue.

Clear Bag Policy

Please note for all events after January 1, 2022, we will have a clear bag policy with a size limit of 12x12x6" or a non-clear bag/wallet with a size limit of 8x5". This policy includes diaper bags.