Distinguished Lecture Series - Richard Montañez FREE ADMISSION
Presented by UT Permian Basin's Shepperd Leadership Institute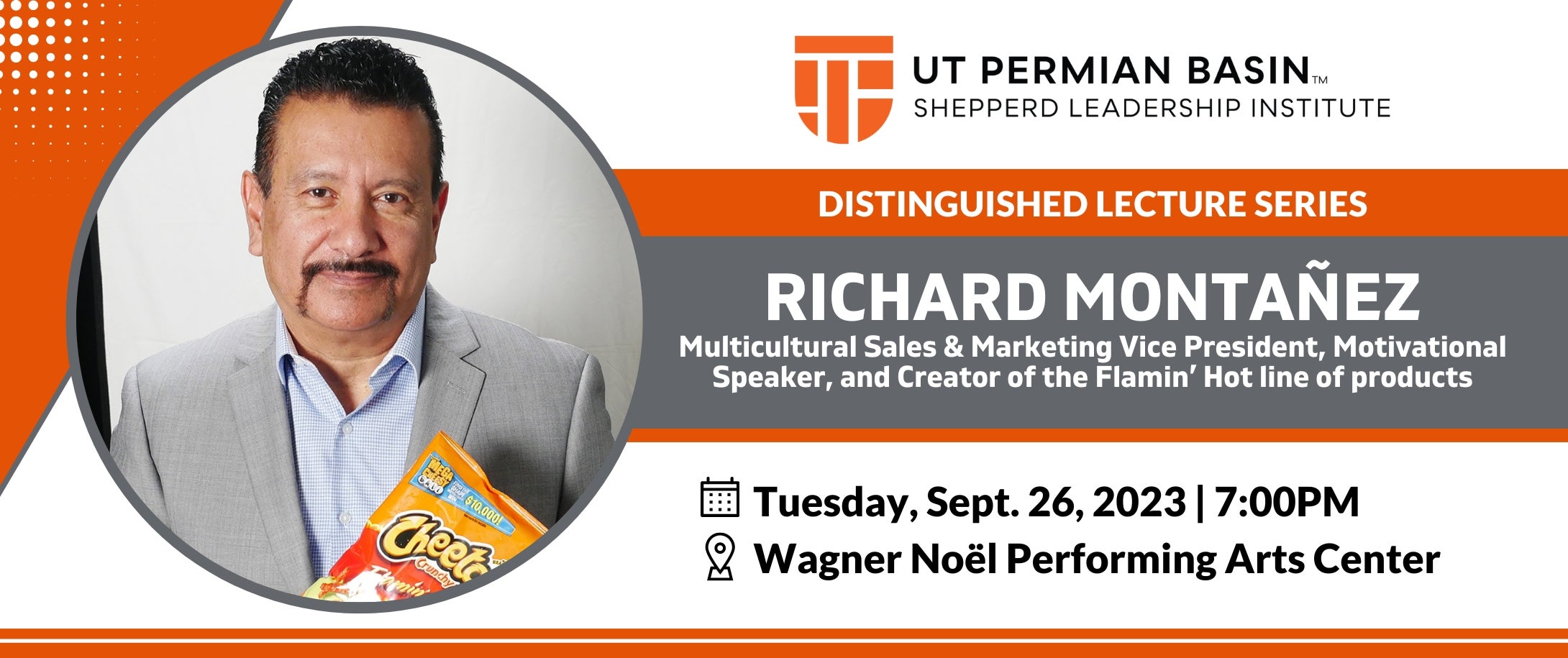 Distinguished Lecture Series - Richard Montañez FREE ADMISSION
Presented by UT Permian Basin's Shepperd Leadership Institute
Join UT Permian Basin's Shepperd Leadership Institute for the Distinguished Lecture Series featuring Richard Montañez, the inventor of Hot Cheetos!
Richard Montañez led Multicultural Sales & Marketing as Vice President across Pepsi North American divisions, and after 42 years with the company he is now retired. Montañez started his PepsiCo career at Frito-Lay in 1976 as a janitor and is recognized as the creator of the Flamin' Hot line of products, which have become a billion dollar business and a cultural phenomenon. He is often recognized as one of the most influential Latinos in corporate America.
This is a free event thanks to our generous donors in the Shepperd Inner Circle. Open to the community.
Additional Ticket Information

All seating is General Admission. No ticket is required for this event.

Related Links