Eric Johnson
Solo - An Evening of Acoustic Guitar & Piano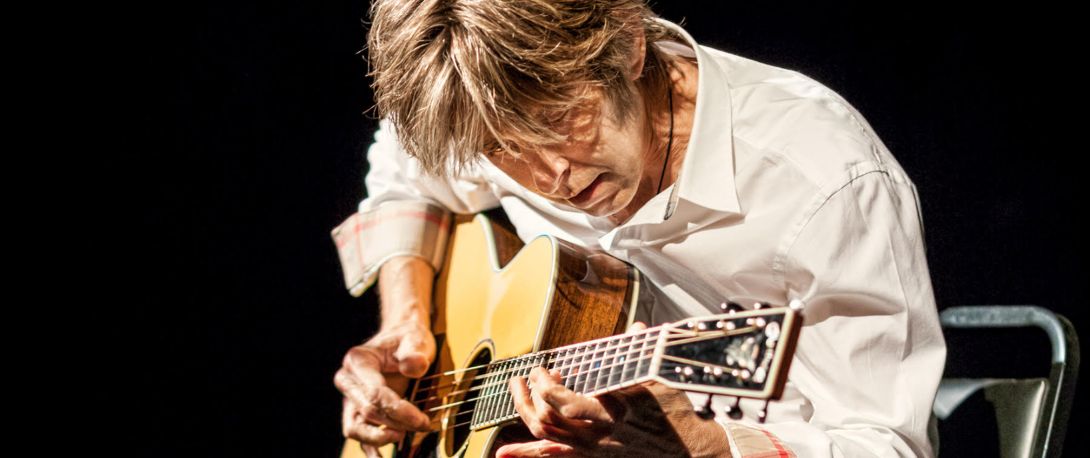 Eric Johnson
Solo - An Evening of Acoustic Guitar & Piano
Eric Johnson will head out on a short run of acoustic appearances to road test new repertoire prior to entering the studio later this Summer. The run begins at Yoshi's in Oakland, CA on July 9, and will hit Arizona, Nevada, Utah, and Colorado prior to Johnson's return for shows in his home state of Texas. Including a stop at Wagner Noël Performing Arts Center on July 19th!
Acoustic tours for the revered guitarist always create an event in markets where the gigs are staged, and this summer will be no different. It's a rare opportunity for audiences to see him showcase his acoustic guitar and piano skills. Johnson learned to play the piano before he took up the guitar, and even though he composes most of his music on piano, he infrequently performs on piano in front of an audience. Whenever he does acoustic shows the feedback from fans is overwhelming. "It's the best show I've seen Eric play!" is a frequent response. Guitar World Acoustic described Johnson as "... living a double life, developing an acoustic style on both nylon-string and steel-string guitar as refined and daring as his electric playing." This tour will allow Johnson the opportunity to workshop his acoustic material both new and old and it is expected to supply live recordings and material for his next recording. "I'm trying to bring out stuff that's a little bit more personal and more fitting to be recorded as an acoustic performance. There's a challenge to that, because you are out there by yourself," Johnson says.
Among Johnson's many accolades are a Grammy award for "Cliffs Of Dover " (a track from his Platinum-certified Ah Via Musicom), lifetime induction into the Guitar Player Gallery of Greats, his listing among the "100 Greatest Guitarists of the 20th Century" by Musician, and again and again readers of the Austin Chronicle have voted Johnson the city's "Best Electric Guitarist" and "Best Acoustic Guitarist" in their yearly poll. They also named him "Electric Guitarist of the Decade" and one of the top five "Musicians of the Decade".
Eric Johnson's performance will be held in the Rea-Greathouse Recital Hall.