Food Is Medicine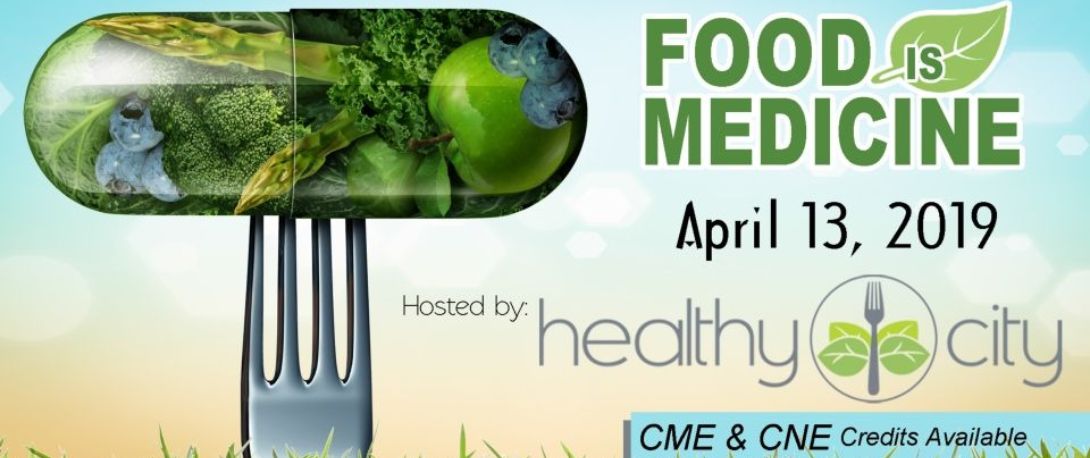 Food Is Medicine
Join us for the fourth-annual Food Is Medicine seminar. Dr. Scott Stoll will be joined by Dr. Michael Greger, Drs. Dean and Ayesha Sherzai, and Dr. Jim Loomis—leading healthcare professionals and researchers in the field of plant-based nutrition.
Our presenters will discuss the pillars of plant-based nutrition, the role of diet in preventing, arresting, and reversing the top 15 causes of death in America, the effect of lifestyle in optimizing brain health and avoiding Alzheimer's, and the benefits of plant-based nutrition for sports and athletic performance.
This all-day seminar includes sessions from the speakers, a delicious plant-based lunch, book signings and a Q&A session with the experts. Continuing Education (CE) credits are available for nurses, physicians, dietitians, and pharmacists.
Food Is Medicine is hosted by Healthy City, a non-profit whose mission is to increase education and raise awareness throughout West Texas on how to improve overall health and prevent and reverse the most common disease processes. To learn more, visit www.ourhealthycity.com/FIM.