Intocable Evolución Tour 2023
Presentan Amplify & Endzone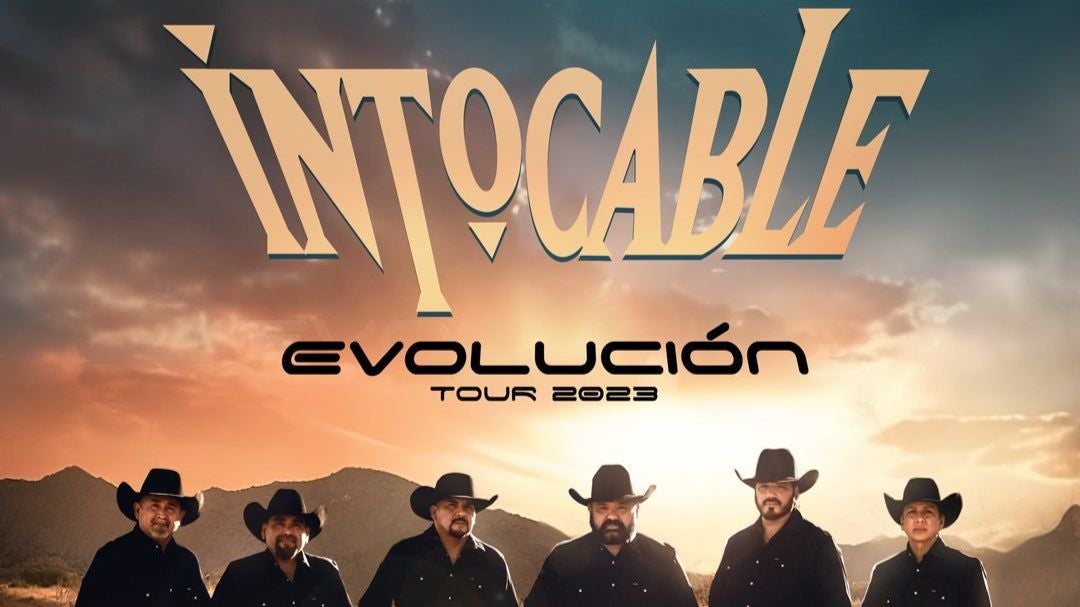 Intocable Evolución Tour 2023
Presentan Amplify & Endzone
No se permiten bolsas o mochilas grandes. Tamaño máximo: 12" x 12" x 6" y tiene que ser transparente, incluyendo pañaleras. Las unicas bolsas no transparentes permitidas son pequeñas carteras y no tener más de 8"x5" pulgadas.
Please note our clear bag policy with a size limit of 12x12x6" or a non-clear bag/wallet with a size limit of 8x5".
---
Intocable es uno de los grupos más influyentes en la escena musical tejana / norteña en la actualidad. Su camino hacia el éxito comenzó hace más de veinticinco años en Zapata, Texas, cuando los amigos Ricky Muñoz y René Martínez soñaron con llevar sus canciones al mundo mientras creaban un estilo de música único y extraordinario que fusiona hábilmente la música de conjunto tejano, los ritmos folklóricos norteños, las baladas pop y el rock.
Después de años de dedicación y pasión, el sueño se convirtió en una realidad indiscutible. Continúan entreteniendo y deleitando al público en todas partes del mundo. No te pierdas su "Evolución Tour" en vivo este 2023.
English
Intocable is one of the most influential groups in the Tejano / Norteño music scene today. Their road to success began over twenty-five years ago in Zapata, Texas when friends Ricky Muñoz and René Martínez dreamed of bringing their songs to the world as they crafted a unique and extraordinary style of music that expertly fuses Tejano conjunto music, Norteño folk rhythms, pop ballads, and rock.
After years of dedication and passion, the dream became an indisputable reality. They continue to entertain and delight audiences across the world. Don't miss their "Evolución Tour" Live in 2023.