Jeremy Camp "I Still Believe Tour" Spring 2022
Presented by Premier Productions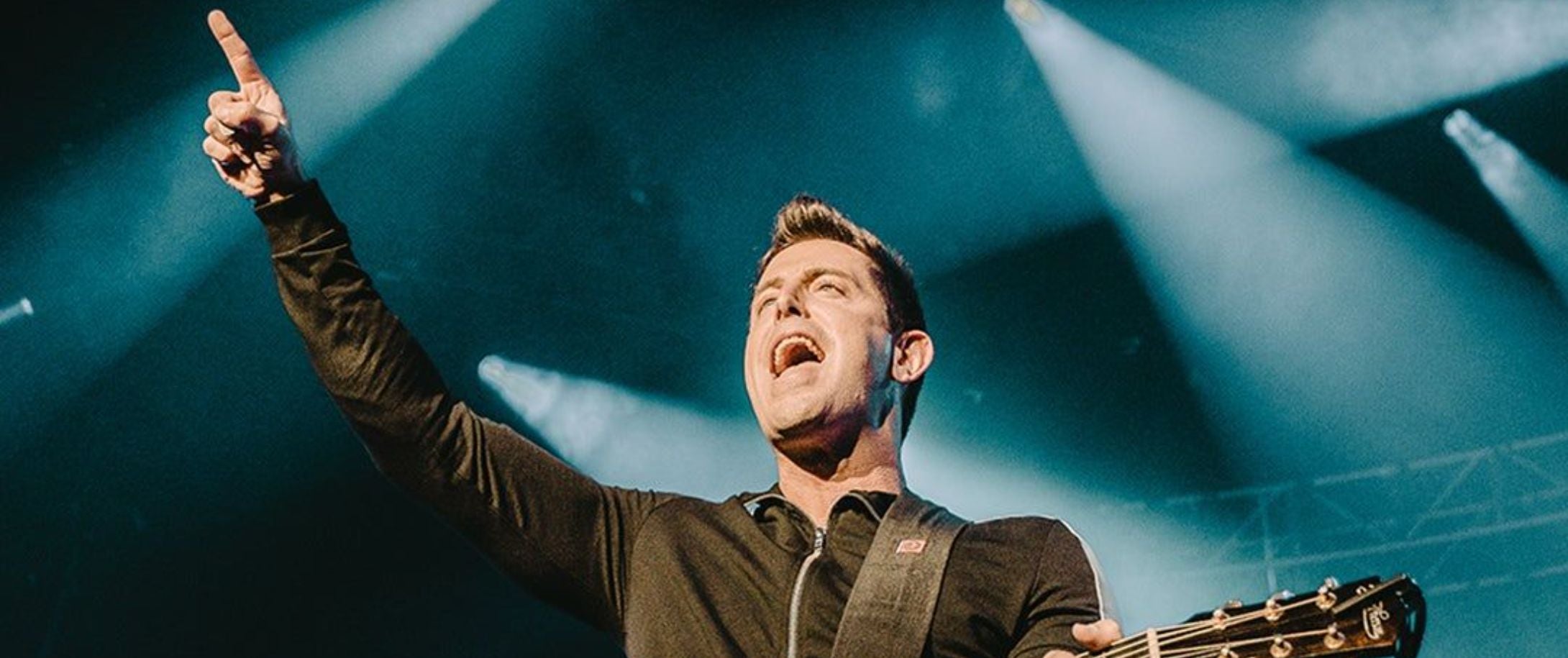 Jeremy Camp "I Still Believe Tour" Spring 2022
Presented by Premier Productions
Please note for all events after January 1, 2022, we will have a clear bag policy with a size limit of 12x12x6" or a non-clear bag/wallet with a size limit of 8x5". This policy includes diaper bags.
Premier Productions and GRAMMY®-nominated singer/songwriter Jeremy Camp announce the expansion of the "I Still Believe Tour" with special guest Katy Nichole. The tour will span 18 cities and is sponsored by Compassion International.
"I am so looking forward to the 'I Still Believe' tour continuing in the fall," said Camp. "I absolutely loved being out on the first leg this past spring. We had amazing nights of encouraging worship and I got to meet so many people as we talked about this past season and came together as a community of believers. I'm so excited to have Katy Nichole out with us on this tour. Her music is so moving! I can't wait to see everyone out there."
Along with performing some of his biggest hits, this tour welcomes Katy Nichole as the opening act. Nichole released her debut single "In Jesus Name (God of Possible)" in January and since then, it has spent 12 weeks at number one on Billboard's Hot Christian Songs chart. She has since released her second single, "God Is In the Story," with Big Daddy Weave.
Audiences can sign up for the exclusive pre-sale now at IStillBelieveTour.com. Pre-sale begins June 28 with tickets going on sale to the general public the following day, June 29.
"Partnering with Jeremy and his team has been an incredible experience," said Josh "Mags" Magnin, Talent Buyer at Premier Productions. "In the Spring, we had a very successful tour and heard incredible stories from the fans that came out. Everyone from management, crew, bus drivers, band and Jeremy himself, have worked incredibly hard to put together a well-crafted experience that showcases the decades of hits over Jeremy's career. Premier is excited to present the second leg of this tour stretching from coast to coast."
The second leg of the "I Still Believe Tour" will kick off on September 15th in Buffalo, NY, and makes stops in Pittsburg, PA; Midland, TX; Highlands Ranch, CO; Phoenix, AZ and more before wrapping on October 23 in Austin, TX. For a full list of dates and cities, see below.
Additional Ticket Information

Group (4+) save $4 off ticket prices in Orchestra R-T, Parterre, Dress Circle, Mezzanine & Gallery only
(To apply discount, cart all seats and then choose Group (4+) from the Drop Down for each seat.)


VIP PACKAGES $161.00 - $95.75 (plus fees)
(Pit & Orchestra Center Seating - See Details below)

Clear Bag Policy

Please note for all events after January 1, 2022, we will have a clear bag policy with a size limit of 12x12x6" or a non-clear bag/wallet with a size limit of 8x5". This policy includes diaper bags.

VIP Packages

Meet and Greet Experience Package – $154.00 (plus fees)

One (1) premium reserved seat closest to the stage with early access
Meet and greet with Jeremy Camp and photo opportunity
Signed 8x10 print and official tour VIP lanyard
30-minute pre-show exclusive with Jeremy Camp as he shares a behind-the-scenes look at his new movie 'I Still Believe.' During this pre-show you will hear more of Jeremy Camp's story and how he was impacted by seeing it come to life again during the making of the film. You will also have the opportunity for you to ask some questions and see clips from the movie!
Movie Snack Pack
Pre-show tour merchandise shopping opportunity
Hassle-free VIP check-in with on-site host

I Still Believe' Pre-show Experience Package – $93.00 (plus fees)

One (1) premium reserved near the stage with early access
30-minute pre-show exclusive with Jeremy Camp as he shares a behind-the-scenes look at his new movie 'I Still Believe.' During this pre-show you will hear more of Jeremy Camp's story and how he was impacted by seeing it come to life again during the making of the film. You will also have the opportunity for you to ask some questions and see clips from the movie!
Official tour VIP lanyard
Movie Snack Pack
Pre-show tour merchandise shopping opportunity
Hassle-free VIP check in with on-site host

PRE-SHOW ADD-ON/UPGRADE – $35.00 (plus fees)

Can be added to any regular ticket regardless of location.

30-minute pre-show exclusive with Jeremy Camp as he shares a behind-the-scenes look at his new movie 'I Still Believe.' During this pre-show you will hear more of Jeremy Camp's story and how he was impacted by seeing it come to life again during the making of the film. You will also have the opportunity or you to ask some questions and see clips from the movie!

Movie Snack Pack
Pre-show tour merchandise shopping opportunity
Hassle-free VIP check in with on-site host

About Jeremy Camp

About Jeremy Camp:

Throughout his 18-year career, Capitol CMG artist Jeremy Camp has established himself with landmark accolades including:

Over 5M lifetime albums sold and has crossed a billion streams across streaming services
Holds title for most No. 1 singles among solo artists on the Christian Airplay chart
Billboard's #2 artist of the Decade in 2010
41 No. 1 radio hits across all formats
5 RIAA Gold Albums
1 GRAMMY® nomination, 3 American Music Award nominations, 5 Dove Awards and 4 ASCAP "Songwriter of the Year" Award