John Waite With John Ford Coley
Presented by 97 Gold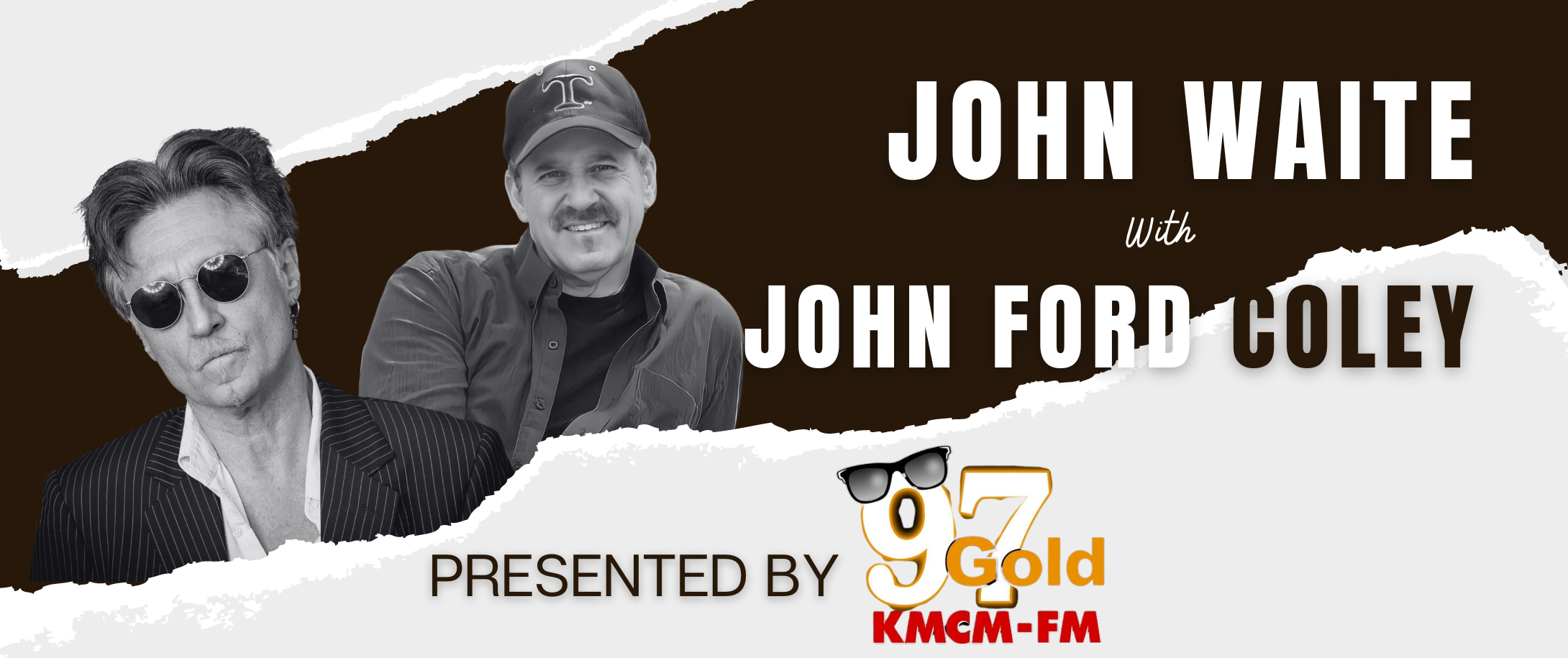 John Waite With John Ford Coley
Presented by 97 Gold
Please note for all events we have a clear bag policy with a size limit of 12x6x12" or a non-clear bag/wallet with a size limit of 8x3x5". This policy includes diaper bags.
---
Join us on a musical journey when classic songs reflected our moment in time. Legendary John Waite and John Ford Coley are coming to Wagner Noël Performing Arts Center for one night only, Thursday, August 24, 2023. A night of classic music and a night you won't forget!
Presented locally by 97 Gold.
About John Waite
John will be performing his catalog of hits from his 40-year career as a solo artist, with The Baby's and Bad English.
John Waite's catalog of hits features some of the most loved songs of the 80s and 90s – the #1 Worldwide hit 'Missing You', The Baby's 'Isn't It Time' and Bad English's 'When I See You Smile' rank amongst some of his biggest international hits and are still heard on the radio today. Others include 'Tears', 'Change' and 'These Times Are Hard For Lovers'. 'Every Step Of The Way' and 'If Anybody Had A Heart' appeared on the soundtrack to the 1986 Demi Moore film About Last Night. 'Deal for Life', penned by Martin Page and Bernie Taupin, was featured in the Days Of Thunder soundtrack.
As a solo artist and as the lead singer of The Baby's and Bad English, John Waite was a fixture of album-oriented rock radio stations during the '70s and '80s. John Waite had a talent for power ballads and driving arena rock, occasionally touching on new wave-styled power pop as well.
About John Ford Coley
There are songs you hear in your life that transport you to a certain time period or give you a special feeling. You associate those good times with the group that made them famous. Songs like "I'd Really Love To See You Tonight," "Nights Are Forever Without You" and "Love Is The Answer" have that kind of effect on people. Those songs and numerous others have made John Ford Coley a singing legend. He has spent decades touring, writing, recording, and producing.

John is most revered as half of the Grammy nominated duo England Dan and John Ford Coley. He continues with an active roster performing the platinum and gold record hits for audiences around the world. Classically trained on piano and a n avid guitarist, John loves the craft and enjoys every audience he encounters.
Pre-Show Meet & Greet with John Waite Add On

JOHN WAITE VIP PACKAGE - $90.00 Add On

Arrive early for a pre-show meet & greet with John Waite. VIP package includes an autographed merch item and
photo opportunity with John Waite.


**VIP ticket does not grant you concert admission. You must also purchase a concert ticket for a seat.

Very limited number of packages available. At checkout, you will have the opportunity to add this package to your purchase.