Jo Koy Funny Is Funny World Tour
Presented by Icon Concerts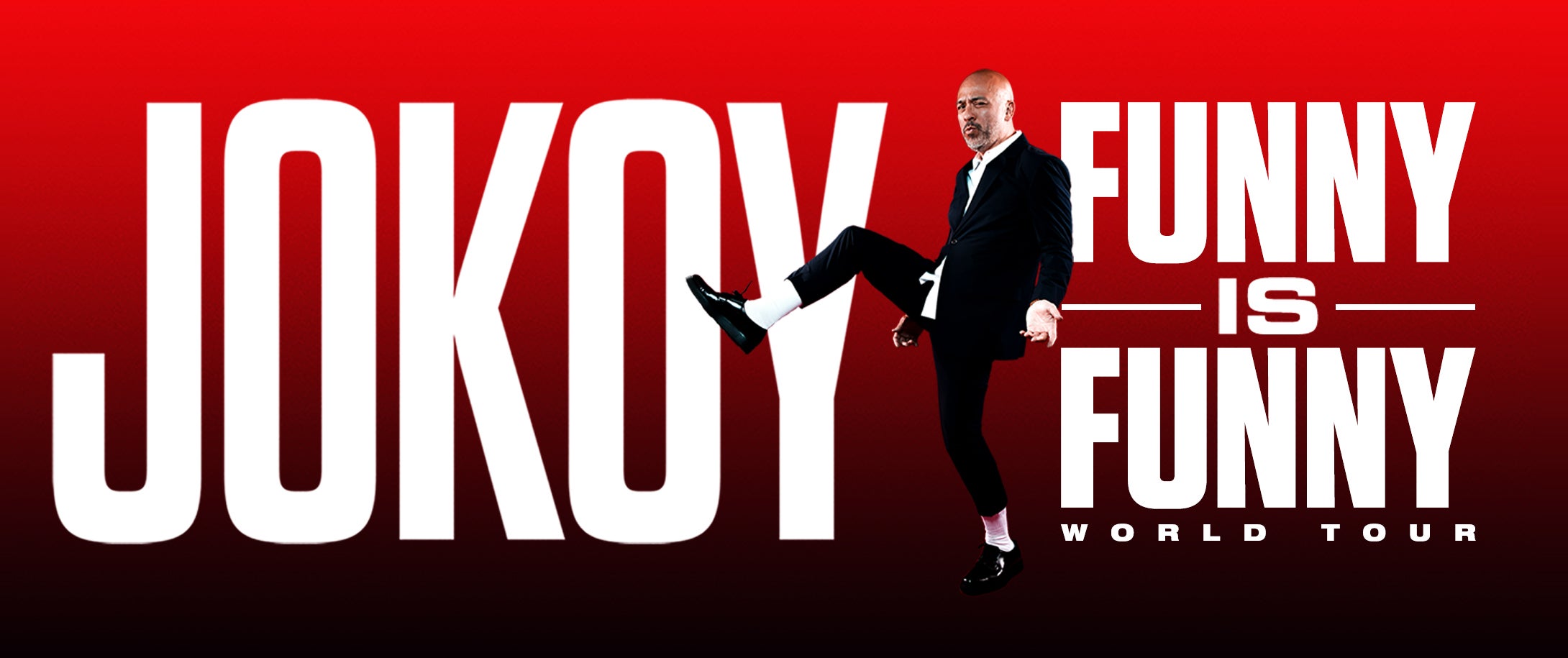 Jo Koy Funny Is Funny World Tour
Presented by Icon Concerts
Due to overwhelming demand, Comedian Jo Koy will bring his Funny Is Funny World Tour to Wagner Noël Performing Arts Center on Saturday, January 8, 2022.
As one of today's premiere stand-up comics Jo Koy has come a long way from his modest beginnings performing at a Las Vegas coffee house to now selling out the world's most prestigious venues including Radio City Music Hall (New York), Chase Center (San Francisco), The Forum (Los Angeles), Mall of Asia Arena (Manila, PH), Coca-Cola Arena (Dubai) and ICC Theatre (Sydney, AU). The hugely relatable comic pulls inspiration from his family, specifically his son.
In March 2021, the comedian released his first autobiography, Mixed Plate with Harper Collins Publishers. In this funny and moving memoir, Koy uncovers the stories behind his stand-up: the conflict, the drama, and the laughter as he struggles to find his place in the entertainment industry, a country and the world.
Koy recently finished production with Amblin Partners and Dan Lin's Ridback for the comedy film, Easter Sunday releasing in theaters April 1, 2022. The feature film will be loosely based on Koy's life experiences and will be set around a family gathering to celebrate Easter Sunday.
The comedian has had five highly-rated and successful stand-up specials on Comedy Central and Netflix including his latest variety special In His Element current streaming on Netflix with plans to shoot his 3rd stand-up special in 2022. He can also be heard on his weekly podcast, The Koy Pond with Jo Koy by Starburns Audio.
In fall 2020, Koy received the cover for Variety's comedy issue as a "Legend and Groundbreaker." In 2018, Koy was given the prestigious "Stand-Up Comedian of The Year" award at the Just For Laughs Comedy Festival in Montreal. In 2019, the comedian reached #1 on the Billboard Charts for his stand-up comedy album, Live From Seattle.
Koy has appeared on over 140 episodes of Chelsea Lately as a season regular roundtable guest. Other appearances include: The Tonight Show Starring Jimmy Fallon, The Late Late Show with James Corden, Jimmy Kimmel Live, Last Call with Carson Daly, Lights Out with David Spade, @Midnight with Chris Hardwick, A Little Late With Lilly Singh, Today with Hoda & Jenna, GMA3: Strahan, Sara & Keke, Larry King Now, Beat Bobby Flay, The Breakfast Club, Celebrity Page TV, World's Funniest Fails and Sean In The Wild.
VIP Package

VIP Package $120.00

The VIP ticket includes the following:

One (1) Premium Seat in the first 10 rows

One (1) Tote Bag

One (1) Exclusive Signed copy of Jo Koy's book, "Mixed Plate"

One (1) Jo Koy: Funny is Funny Tour poster

*All packages are NON-REFUNDABLE. All sales are final. You must bring a valid PHOTO ID matching the PURCHASER NAME on this order. Those who cannot present a photo ID matching the PURCHASER name on the order will be turned away. VIP Packages CANNOT BE RESOLD. All package elements will be rendered invalid if resold.

COVID-19 Policies & Procedures

To prevent the spread of COVID-19, Wagner Noël Performing Arts Center will have the following policies in place until further notice. Please read thoroughly.

This is a full capacity event
In accordance with the recommendation by the CDC the face mask policy for patrons of all ages is optional. Wagner Noël PAC highly encourages masks for those who are immune comprised. We ask that patrons be respectful of each other's choices.
Patrons who feel they may have been exposed to COVID-19 or another communicable disease should remain at home.
Many tours or events may choose for reasons of their own to continue to ask patrons to wear a face mask when in the facility. This information will be released at the time tickets go on sale so that patrons may make a choice about their attendance.
Touchless hand sanitizing stations will remain throughout the facility for the patron use.
Patrons are encouraged to social distance when possible.
Tickets can be purchased online at wagnernoel.com and can be downloaded and displayed on a mobile device to encourage a touchless entry process.
Only small handbags are allowed in the venue. Bags should be no larger than 8x10x6 inches in size. No backpacks or tote bags allowed. Diaper bags will be searched and tagged. A small clear bag is recommended. The intent is to limit the touchpoints for our employees performing the bag check process.
The Wagner Noël PAC continues to spray a disinfectant barrier every 60-90 days in addition to daily cleanings.

Wagner Noël staff will continue to wear a face mask for the protection of its patrons, tour guests, crew members, and artists.