Latin Queens and Comedy Kings Featuring Luz Pazos, Sara Contreras, Juan Villareal & Rob Rodriguez
Presented by Rock Me Promotions & Manhattan JWC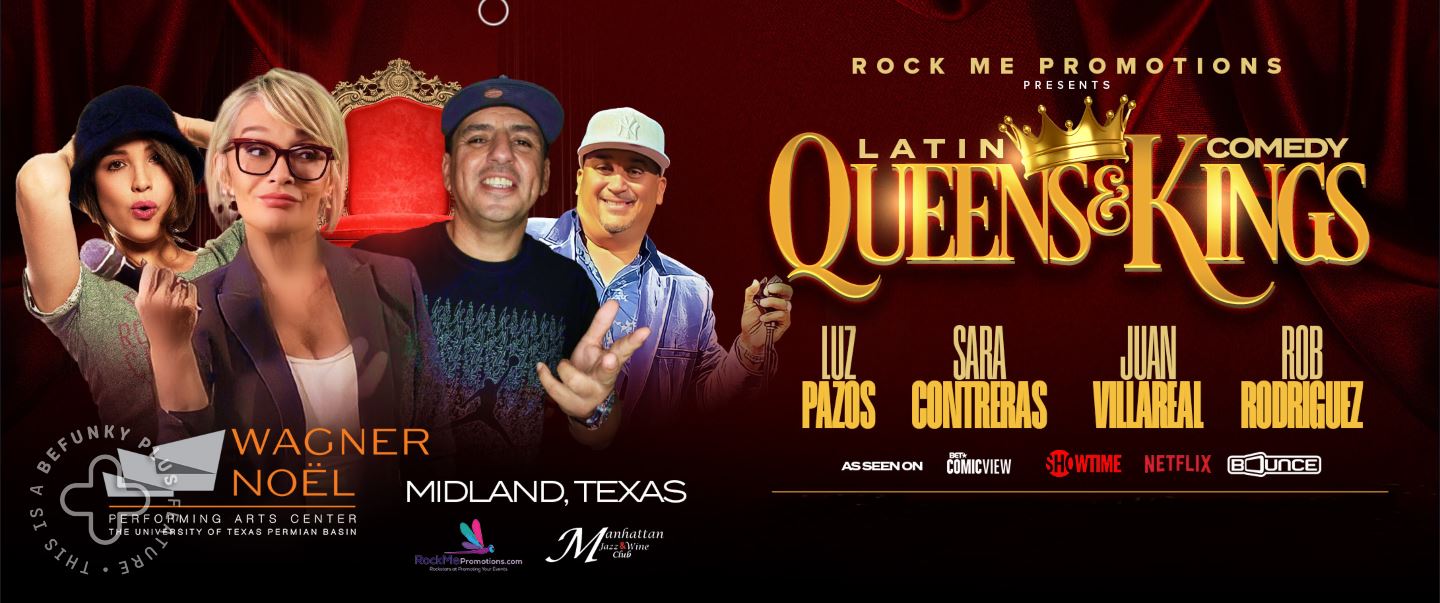 Latin Queens and Comedy Kings Featuring Luz Pazos, Sara Contreras, Juan Villareal & Rob Rodriguez
Presented by Rock Me Promotions & Manhattan JWC
Please note for all events we have a clear bag policy with a size limit of 12x6x12" or a non-clear bag/wallet with a size limit of 8x3x5". This policy includes diaper bags.
No se permiten bolsas o mochilas grandes. Tamaño máximo: 12" x 6" x 12" y tiene que ser transparente, incluyendo pañaleras. Las unicas bolsas no transparentes permitidas son pequeñas carteras y no tener más de 8"x3"x5" pulgadas.
---
The Latin Queens and Comedy Kings Comedy Show is one of the most entertaining and hilarious shows around. Featuring a lineup of talented comedians who specialize in bringing a unique, Latin twist to their material, this show is sure to have you laughing from beginning to end. With quick-witted humor and a diverse range of comedic styles, the Latin Queens and Comedy Kings show truly has something for everyone.
Food trucks, El Taco N Madre and Java Galxy Shaved Ice & Coffee, will be parked in the Wagner Noël PAC parking lot from 6:30 PM - 8:30 PM. Please note food trucks are independently operated, Wagner Noël PAC is not responsible for their pricing or service.
Additional Ticket Information

TICKET PRICES $60.00 - $40.00

POST SHOW MEET & GREET $ 75.00
(Pit & Orchestra Center Rows A-C seating)