Raymond Orta y Los Barrio Boys of Comedy
Ponchi Herrera, Iggy Samaniego, Rafael Molina, & Mario Salazar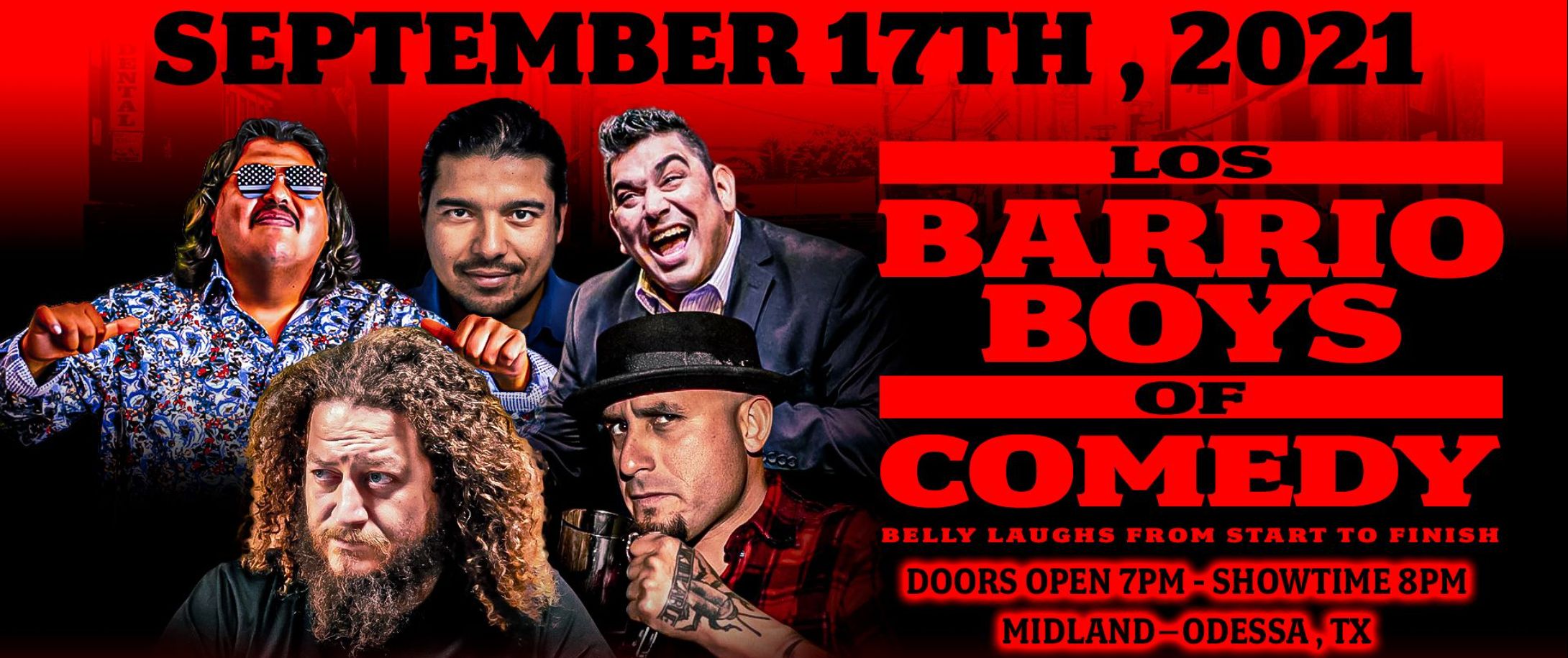 Raymond Orta y Los Barrio Boys of Comedy
Ponchi Herrera, Iggy Samaniego, Rafael Molina, & Mario Salazar
Join us for a night of BELLY LAUGHS FROM BEGINNING TO END! Raymond Orta and the Barrio Boys of Comedy!
You don't want to pass up this night, one of the hottest comedy lineups to ever perform in Texas, The Barrio boys of Comedy Get ready for a 5-course meal of laughter You have the great Ponchi Herrera, the mighty Iggy Samaniego, the talented Rafael Molina, none other than Mario Salazar, and last but not least, the funniest man in the Barrio Raymond Orta. This Line Up is going to be so amazing!
COVID-19 Policies & Procedures

To prevent the spread of COVID-19, Wagner Noël Performing Arts Center will have the following policies in place until further notice. Please read thoroughly.

This is a full capacity event
In accordance with the recommendation by the CDC the face mask policy for patrons of all ages is optional. Wagner Noël PAC highly encourages masks for those who are immune comprised. We ask that patrons be respectful of each other's choices.
Patrons who feel they may have been exposed to COVID-19 or another communicable disease should remain at home.
Many tours or events may choose for reasons of their own to continue to ask patrons to wear a face mask when in the facility. This information will be released at the time tickets go on sale so that patrons may make a choice about their attendance.
Touchless hand sanitizing stations will remain throughout the facility for patron use.
Patrons are encouraged to social distance when possible.
Tickets can be purchased online at wagnernoel.com and can be downloaded and displayed on a mobile device to encourage a touchless entry process.
Only small handbags are allowed in the venue. Bags should be no larger than 8x10x6 inches in size. No backpacks or tote bags allowed. Diaper bags will be searched and tagged. A small clear bag is recommended. The intent is to limit the touchpoints for our employees performing the bag check process.
The Wagner Noël PAC continues to spray a disinfectant barrier every 60-90 days in addition to daily cleanings.

Wagner Noël staff will continue to wear a face mask for the protection of its patrons, tour guests, crew members, and artists.