NEW DATE - Radney Foster, An Acoustic Evening
Performance in The REA-Greathouse Recital Hall (inside Wagner Noël PAC)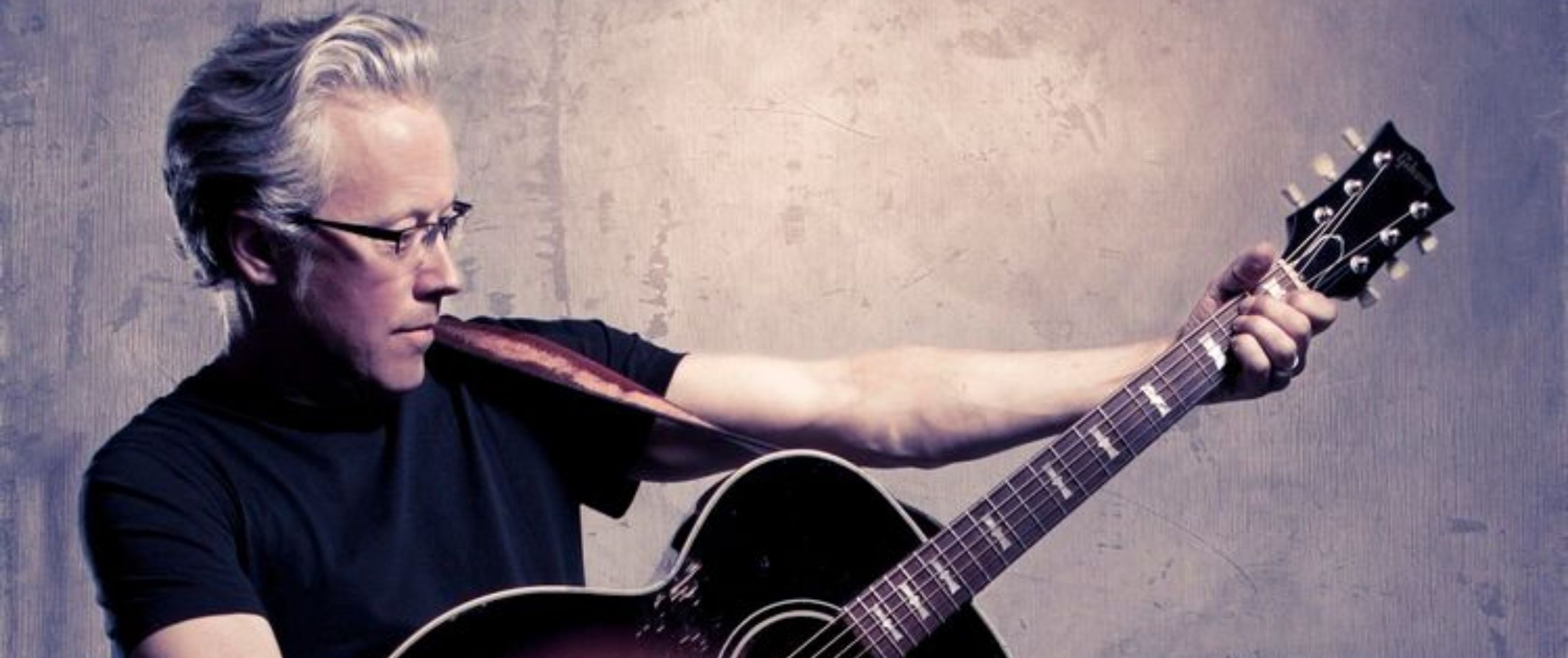 NEW DATE - Radney Foster, An Acoustic Evening
Performance in The REA-Greathouse Recital Hall (inside Wagner Noël PAC)
As a young musician straight out of Texas, Radney Foster spent the lengthy drives in between tour stops reading the likes of John Steinbeck, Larry McMurtry, and Harper Lee. Over 30 years of artist cuts later, there is no question that he himself is an established storyteller. Whether it's navigating the ever-changing music industry or battling a sudden, terrifying illness – Foster definitely has a story to tell.
For You To See The Stars is Radney Foster's eleventh album. Foster has written eight number one hit singles, including his own "Nobody Wins," and "Crazy Over You" with duo Foster & Lloyd. His discography contains countless cuts by artists ranging anywhere from country (Keith Urban, The Dixie Chicks, Luke Bryan, Nitty Gritty Dirt Band) to contemporary (Marc Broussard, Hootie & The Blowfish, Kenny Loggins, Los Lonely Boys). Although highly recognized and accomplished in the music world, Foster is a true renaissance man. In addition to For You To See The Stars being his first book, Foster recently starred in the world premiere of "Troubadour," at Atlanta's Tony Award-winning Alliance Theatre. He also appears in the upcoming feature film, Beauty Mark.
Originally Scheduled for June 25, 2020

The Radney Foster performance originally scheduled for June 25, 2020, at The Wagner Noël Performing Arts Center has been rescheduled to Thursday, October 21, 2021.

Tickets for the originally scheduled performance were automatically transferred to the October 2021 performance. The deadline to request a refund is Wednesday, December 16, 2020, at 5 PM CT.

COVID-19 Policies

To prevent the spread of COVID-19, Wagner Noël Performing Arts Center will have the following policies in place until further notice. Please read thoroughly.

This is a full capacity event
In accordance with the recommendation by the CDC the face mask policy for patrons of all ages is optional. Wagner Noël PAC highly encourages masks for those who are immune comprised. We ask that patrons be respectful of each other's choices.
Patrons who feel they may have been exposed to COVID-19 or another communicable disease should remain at home.
Many tours or events may choose for reasons of their own to continue to ask patrons to wear a face mask when in the facility. This information will be released at the time tickets go on sale so that patrons may make a choice about their attendance.
Touchless hand sanitizing stations will remain throughout the facility for the patron use.
Patrons are encouraged to social distance when possible.
Tickets can be purchased online at wagnernoel.com and can be downloaded and displayed on a mobile device to encourage a touchless entry process.
Only small handbags are allowed in the venue. Bags should be no larger than 8x10x6 inches in size. No backpacks or tote bags allowed. Diaper bags will be searched and tagged. A small clear bag is recommended. The intent is to limit the touchpoints for our employees performing the bag check process.
The Wagner Noël PAC continues to spray a disinfectant barrier every 60-90 days in addition to daily cleanings.

Wagner Noël staff will continue to wear a face mask for the protection of its patrons, tour guests, crew members, and artists.