Sesame Street Live!
Let's Party!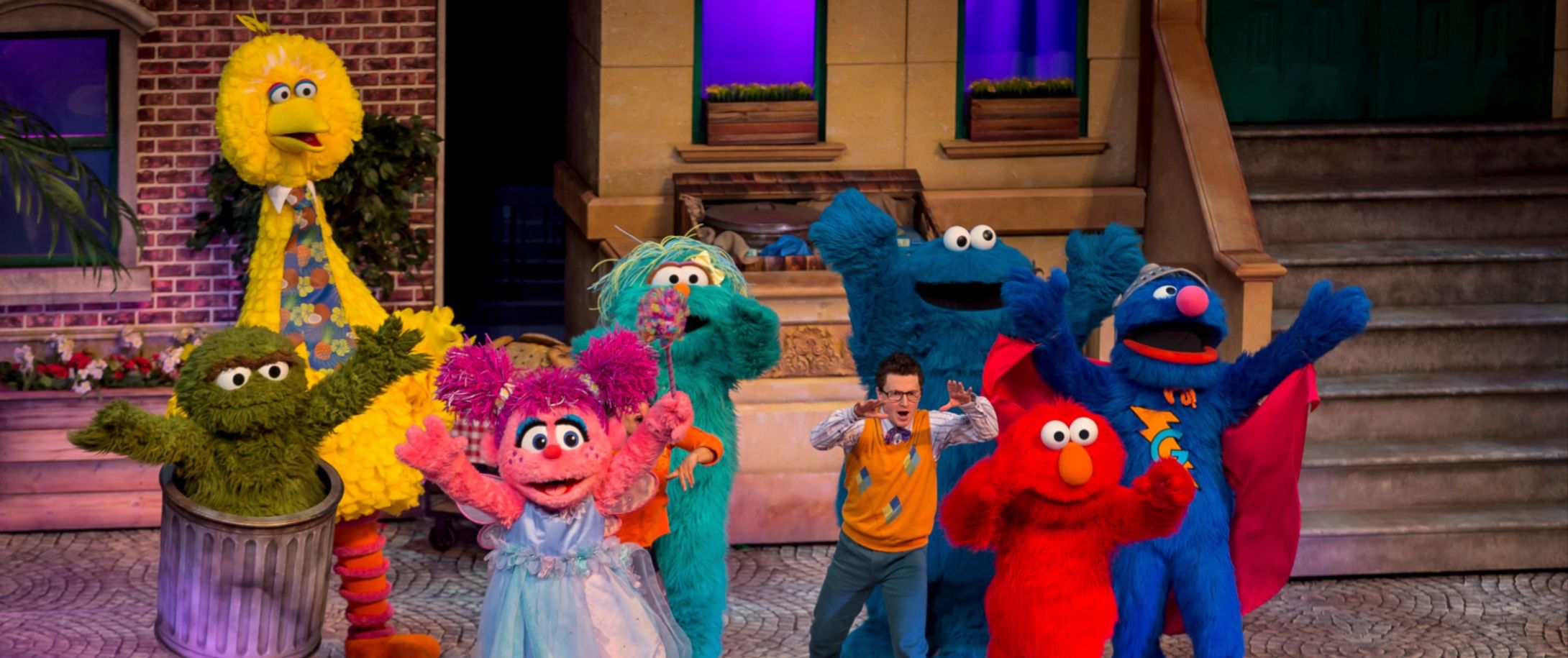 Sesame Street Live!
Let's Party!
Everyone's invited to take part in the sunniest and funniest street celebration in Sesame Street Live! Let's Party! The inaugural production under Feld Entertainment's new partnership with the non-profit educational organization, Sesame Workshop features favorite Sesame Street pals Elmo, Abby Cadabby, Big Bird and more in a brand-new sensory adventure live on stage. Sesame Street Live! Let's Party! visits Midland, January 4 to January 5, 2020, for three performances at Wagner Noël Performing Arts Center. Tickets go on sale June 11.
From the moment the curtain rises, parents and children alike will be on their feet dancing along to a pop-infused soundtrack with new Sesame Street friends and live emcees Casey and Caleb. Planning a party isn't easy when everybody has a different idea of fun, but with some help from the audience, it becomes the ultimate reflection of what friendship plus teamwork can accomplish. Party guests will sing along to new and familiar songs, like "I Love Trash" and "C is for Cookie," with Oscar the Grouch and Cookie Monster; dance to the beat with Elmo; explore a wintry wonderland when Abby Cadabby's magic goes awry; take flight with Big Bird to learn about some of his fabulous feathered friends; and discover new cultures in an interactive Spanish lesson with Rosita. A unique, up-close-and-personal pre-show experience will be offered at an additional charge prior to select performances, allowing families the opportunity to tour the on-stage neighborhood of their favorite, furry friends before they arrive for the main show. The fun doesn't end there. A variety of interactive activities give children the chance to create, discover and learn as they help decorate for the upcoming party.
Related Links

Ages One and Older Must Have Ticket. 

Ages One and Older Must Have Ticket.



Costumes not permitted for guests 14 years & older.

Costumes not permitted for guests 14 years & older.

Sesame Street Live Storytime

Join Wagner Noël Performing Arts Center as we team up with Midland County Downtown Library for Sesame Street Live Storytime on November 14! This free event will feature a Sesame Street story time followed by a Sesame Street craft. We will be giving away a family 4 pack of tickets to the Sesame Street Live show to one lucky family in attendance.

Doors open at 11:30 AM.


We hope you can join us for Sesame Street Storytime in support of the upcoming performance of Sesame Street Live at Wagner Noël Performing Arts Center on January 4 and 5, 2020.

Let us know you're RSVP'ing here

VIP

Meet Big Bird and his friends on one of the world's most recognizable streets!

With a ticket to this Meet & Greet experience, you can count on the following:
- Meet and take photos with Big Bird and two (2) of his friends before the show.*
- Participate in the Elmo Dress Up and Dance activity.
- Walk on stage and experience Sesame Street - everyone's favorite street!**
- Create and decorate your party streamer activity.
- Meet the experienced host Maya Monster in her Information Booth.

Other Important Information
- Please note, all ticket holders - both adults and children 1 year of age and older - are required to purchase a Meet & Greet ticket in order to attend.
- Tickets to Meet & Greet available with the purchase of a show ticket to Sesame Street Live! Let's Party!
- Meet & Greet is open for 30 minutes. Please arrive 70 minutes before scheduled showtime.

*Characters are subject to availability.
**May vary in select markets.