The United States Air Force Band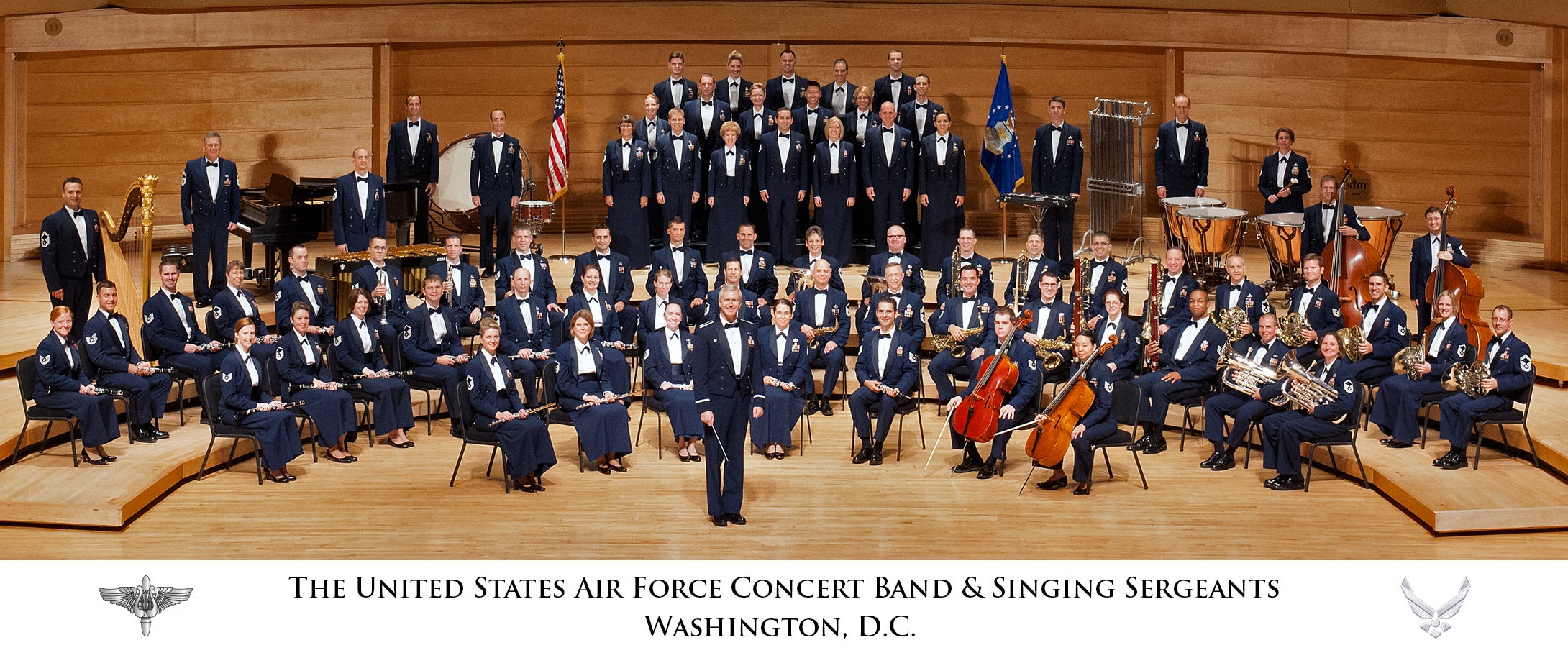 The United States Air Force Band
Through world-class musical presentations and ceremonies, The U.S. Air Force Band helps create bonds between the United States and the worldwide community. Using music to bridge language, cultural, societal and socio-economic differences, the Band's performances advance international relationships and inspire positive and long-lasting impressions of the U.S. Air Force and the United States of America.

The excellence demonstrated by our Airmen musicians is a reflection of the excellence carried out 24 hours a day by Airmen stationed around the globe. These professionals are proud to represent all Airmen, whose selfless service and sacrifices ensure the freedoms we enjoy as American citizens.
Free General Admission Tickets

Tickets for this performance will need to be reserved in advance. All tickets will be general admission, so first come first served a seat. Tickets are free without fees if reserved through the venue Box Office (Monday - Friday 12 PM - 5 PM). Processing fees will apply to tickets reserved online or through the Etix charge-by-phone number 800-514-3849.