Wild Kratts Live 2.0
Activate Creature Power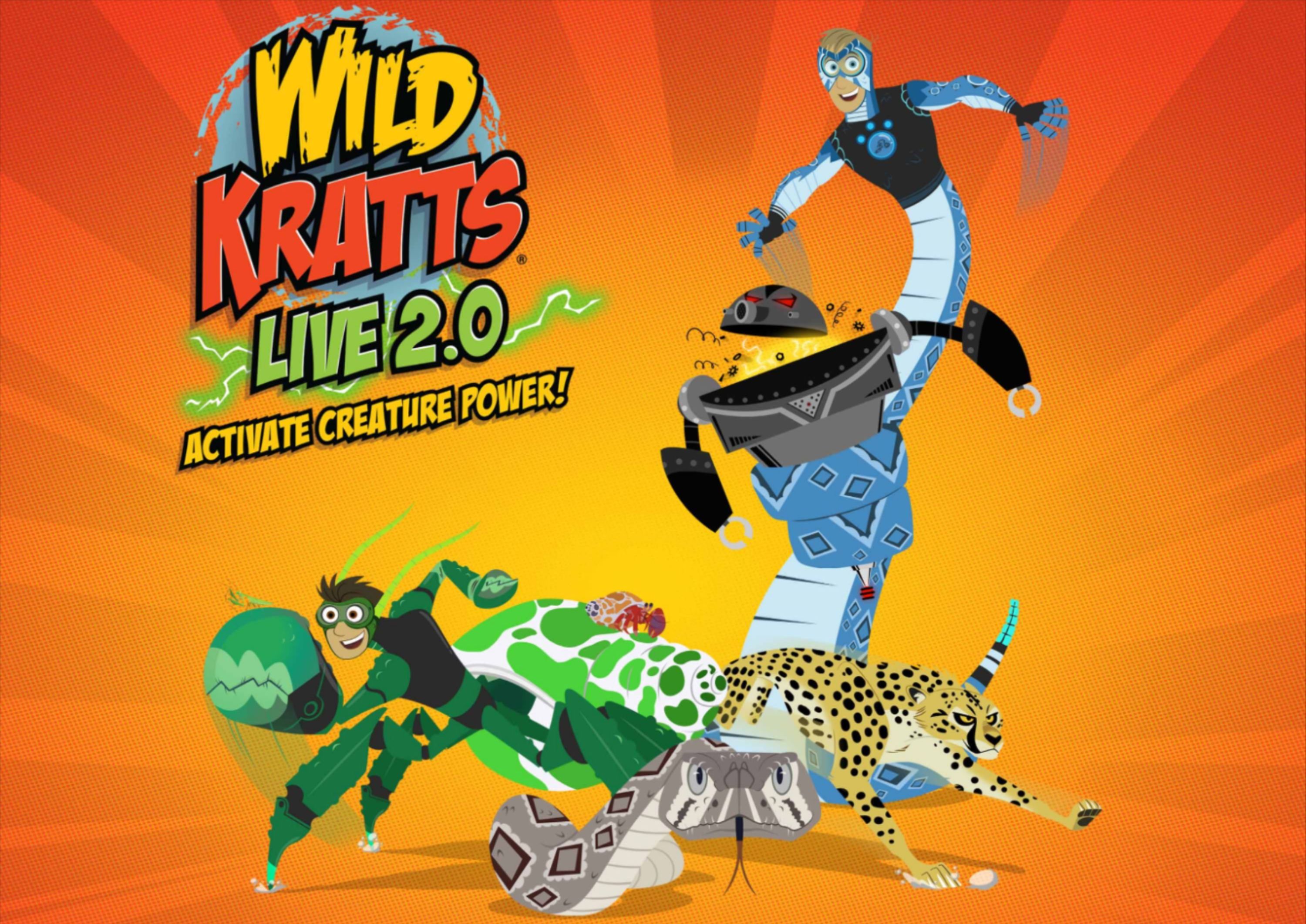 Wild Kratts Live 2.0
Activate Creature Power
Get ready to dive into another classic Wild Kratts adventure with the Kratt brothers as they combine live action and animation, with Martin and Chris LIVE on stage and the rest of the Wild Kratts team on screen, at the Tortuga HQ. Which creature powers will they activate and what new and amazing 'WOW!' facts will you learn? Experience, live-on-stage, the electrifying excitement and the inspiring quest of the Kratt Brothers that make the hit television series Wild Kratts a family favorite time and time again!
Wild Kratts features the brothers on incredible expeditions to meet wild creatures from the far corners of the earth. Diving into the habitats of these unusual animals with the use of futuristic technology and Creature Power Suits that allow the brothers to take their funny and exciting adventures to where they've never gone before. Wild Kratts won a 2013 Kidscreen Award for Best Companion Website: Kids, as well as a Daytime Emmy nomination for Best Writing in a Children's Series.
VIP Meet & Greet with the Kratts Brothers - SOLD OUT

VIP tickets include admission to a special meet and greet with Chris and Martin Kratt right after the show. Please note that each child attending the meet and greet must be accompanied by an adult, who must also have a VIP ticket.

Wild Kratts Day at Basin PBS on Sat. 01.11.20

Explore the Wild in your own Community!
Join Basin PBS & Wagner Noël for a "Wild Kratts" afternoon.
At the event you will watch a very special episode of Wildkratts, participate in a "Wild Kratts" crafts, and there will be an appearance by a nature expert from the Sibley Nature Center with a demonstration!
Bring your kids out for the chance to activate their Creature Power and learn about nature in support of the Wild Kratts Live 2.0 show at the Wagner Noël Performing Arts Center!

RSVP here: https://www.facebook.com/events/479724689343757/

Come activate your Creature Power at Basin PBS on Saturday, January 11th, 2020.

Free Lap Child Tickets for 12 Months and Younger

Children 12 months and younger are free if sitting on a parents lap, but must still have a ticket to the show.

At check out, you will have the opportunity to get a voucher for a free lapchild ticket. Redeem voucher in person at the Wagner Noël Box Office Mon-Fri 12-5pm or 1 hour before the show.