NEW DATE - ZZ Top
Co-Presented by Wagner Noël Performing Arts Center & AEG Presents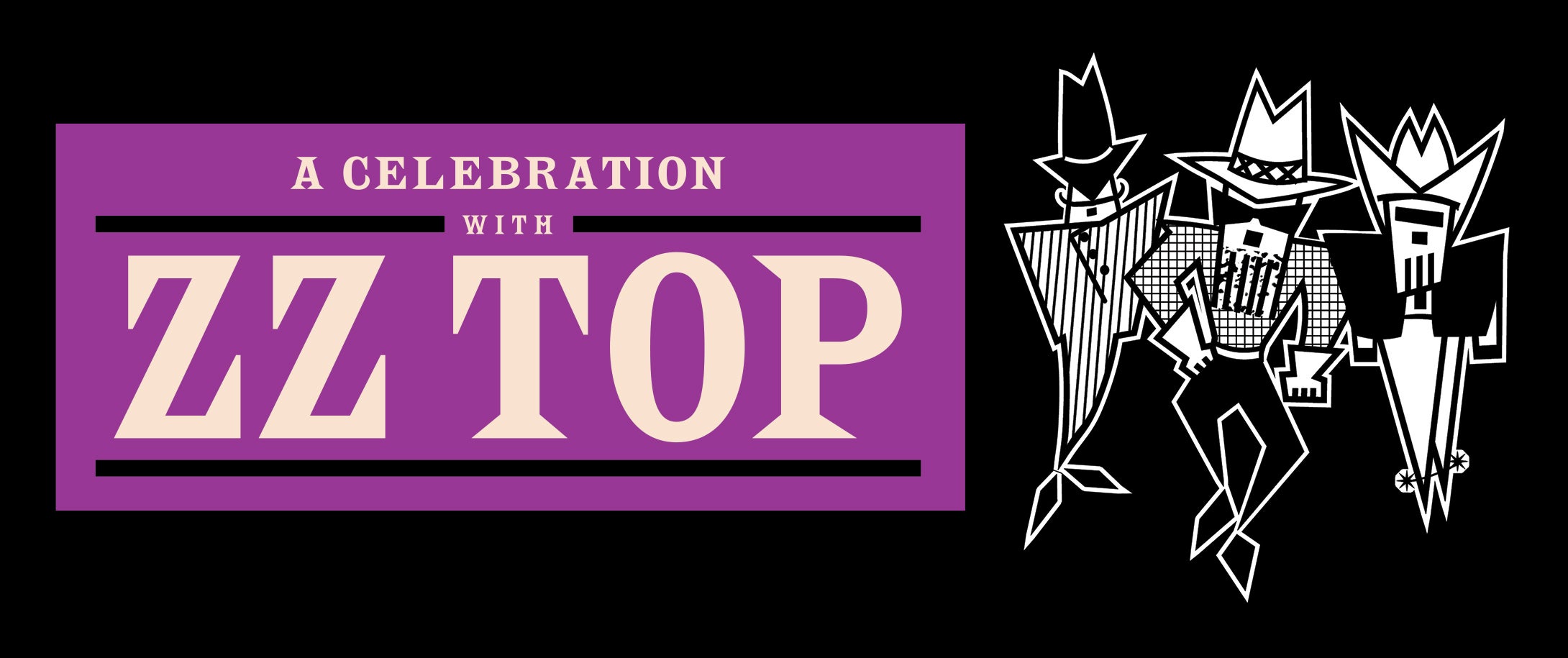 NEW DATE - ZZ Top
Co-Presented by Wagner Noël Performing Arts Center & AEG Presents
The ZZ Top performance originally scheduled for June 2020 and rescheduled for October 2020 and June 2021, at The Wagner Noël Performing Arts Center has been rescheduled to
Sunday, December 12, 2021
Tickets for the previously scheduled performances will automatically be transferred to the December 12, 2021, performance. If you are unable to attend you can request a refund below. The deadline to request a refund is Wednesday, July 7, 2021.
**Please note that due to the influx of rescheduled events please plan on a 14 business day turnaround to processes a refund or exchange.
If you request a refund you will receive a Purchase Refund Confirmation email from thankyou@etix.com once your refund request has been processed.
---
ZZ TOP aka "That Little Ol' Band From Texas," lay undisputed claim to being the longest-running major rock band with original personnel intact and, in 2004, the Texas trio was inducted into the Rock and Roll Hall of Fame. Of course, there are only three of them – Billy F Gibbons, Dusty Hill, Frank Beard -- but it's still a remarkable achievement that they're still very much together after almost 50 years of rock, blues, and boogie on the road and in the studio. "Yeah," says Billy, guitarist extraordinaire, "we're the same three guys, bashing out the same three chords." With the release of each of their albums, the band has explored new ground in terms of both their sonic approach and the material they've recorded. ZZ TOP is the same but always changing.
ZZ TOP's music is always instantly recognizable, eminently powerful, profoundly soulful and 100% Texas American in derivation. The band's support for the blues is unwavering both as interpreters of the music and preservers of its legacy. It was ZZ TOP that celebrated "founding father" Muddy Waters by turning a piece of scrap timber than had fallen from his sharecropper's shack into a beautiful guitar, dubbed the "Muddywood." This totem was sent on tour as a fundraising focus for The Delta Blues Museum in Clarksdale, Mississippi, site of Robert Johnson's famed "Crossroads" encounter with the devil. ZZ TOP's support and link to the blues remains as rock-solid as the music they continue to play. They have sold millions of records over the course of their career, have been officially designated as Heroes of The State of Texas, have been referenced in countless cartoons and sitcoms and are true rock icons but, against all odds, they're really just doing what they've always done. They're real and they're surreal and they're ZZ TOP.
VIP Packages

ZZ TOP MEET & GREET PACKAGE $407.00 (plus fees)

Package includes:

One reserved ticket located in rows 1-5 (distributed day of show)
Meet & greet with ZZ Top (Post Show)
Personal photograph with ZZ Top
$50 Merchandise Voucher to be used in the ZZ Top Online Store
Official meet & greet laminate
On-site VIP host

ZZ TOP PREMIUM VIP PACKAGE $282.00 (plus fees)

Package includes:

One reserved ticket located in rows 6-15 (distributed day of show)
$40 Merchandise Voucher to be used in the ZZ Top Online Store
Commemorative tour laminate

Ticketing Policy

Postponed Shows: For shows that have been postponed due to the impact of the coronavirus AEG Presents will be offering ticketholders the opportunity to obtain refunds. Refund requests will be honored for any postponed events once the rescheduled date has been announced. Ticketholders will have 30 DAYS to request a refund on all rescheduled shows.
Rescheduled Shows: For shows that have already announced a rescheduled date, the ticketholder will receive an email from their ticketing company starting on May 1 with instructions on how to refund their tickets. They will have 30 DAYS from the time the email is sent to request their refund. Tickets purchased AFTER the rescheduled date has been announced will not be eligible for this refund.

**For customers who purchased tickets through another resale platform or distribution partner, the customer will need to seek a refund from such resale platform or distribution partner**

COVID-19 Policies & Procedures

To prevent the spread of COVID-19, Wagner Noël Performing Arts Center will have the following policies in place until further notice. Please read thoroughly.

Please note for all events after January 1, 2022, we will have a clear bag policy with a size limit of 8x10x6" or a clutch with a size limit of 6.5x4.5".

This is a full capacity event
In accordance with the recommendation by the CDC the face mask policy for patrons of all ages is optional. Wagner Noël PAC highly encourages masks for those who are immune comprised. We ask that patrons be respectful of each other's choices.
Patrons who feel they may have been exposed to COVID-19 or another communicable disease should remain at home.
Touchless hand sanitizing stations will remain throughout the facility for patron use.
Patrons are encouraged to social distance when possible.
Tickets can be purchased online at wagnernoel.com and can be downloaded and displayed on a mobile device to encourage a touchless entry process.
Only small handbags are allowed in the venue. Bags should be no larger than 8x10x6 inches in size. No backpacks or tote bags allowed. Diaper bags will be searched and tagged. A small clear bag is recommended. The intent is to limit the touchpoints for our employees performing the bag check process.
The Wagner Noël PAC continues to spray a disinfectant barrier every 60-90 days in addition to daily cleanings.