NEW DATE - The Bellamy Brothers
Presented by JMT Music Entertainment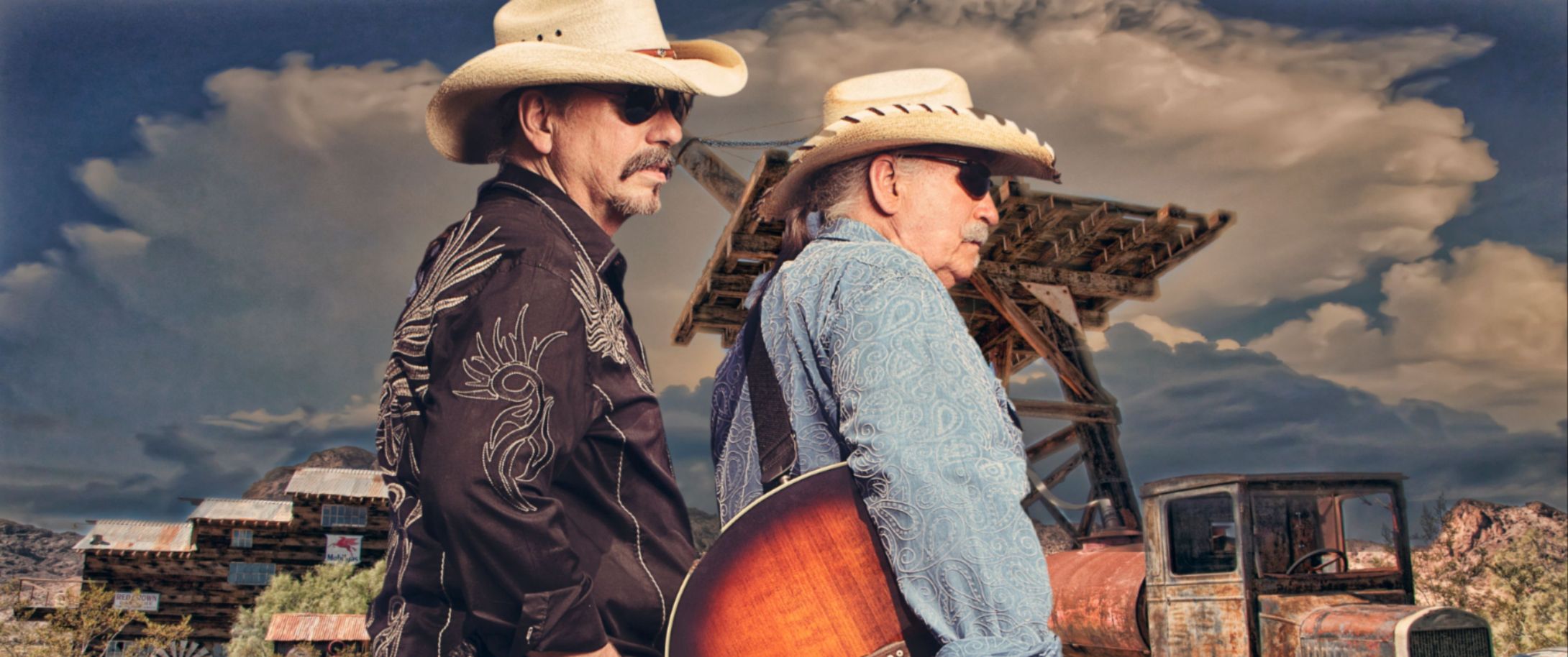 NEW DATE - The Bellamy Brothers
Presented by JMT Music Entertainment
The Bellamy Brothers performance scheduled for April 17, 2020, at Wagner Noël Performing Arts Center has been rescheduled to Friday, July 17th, 2021. Tickets for the previously rescheduled April 17, 2020, date will still be honored. So hang on to your tickets and we will see you on the new date!
Questions/concerns contact boxoffice@wagnernoel.com. The deadline to request a refund was Friday, June 5th, 2020, at 5 PM CT.
*This show will be socially distant seating with face mask requirements. See COVID-19 Policies for more information.
---
Howard and David continue to prove that the trail they've ridden to fame has been as unique as their music itself—music that is now celebrating 40 years of success.
The road that started on the pop music charts in the '70's, took a winding turn into country music in the '80's, paving the way for duos to come, such as Brooks & Dunn, Montgomery Gentry, Big & Rich, and previously—The Judds. But before the road forked into country, the musical odyssey of brothers Bellamy started creatively smoldering in their home state of Florida, before exploding nationally amidst the '70's pop music culture of L.A.
COVID-19 Policies

As a precaution and to prevent the spread of COVID-19, Wagner Noël Performing Arts Center will have the following policies in place for the July 17, 2021, Bellamy Brothers performance at Wagner Noël:

Seating will be socially distant, meaning every other row will be filled by groups of 2 - 6 people spaced out on that row. There will not be anyone sat in front or behind you - only to the side of you at a social distance.
If you have a need for a specific number of seats that are no longer available or if you need to purchase more than 6 seats together, please contact the box office at 432.552.4437 for availability.
Face masks are optional.
A limited selection of food and beverages will be offered for this performance. Food and beverage are to be enjoyed at your seat (not in the lobby).
Our bag policy is limited to 8" x 10" x 6" in size. The intent of this is to limit the touchpoints of our employees while performing bag checks prior to patrons entering the building.
All tickets for this event will be sold online through WagnerNoel.com or Etix.com. Guests are encouraged to download their tickets to their mobile devices prior to coming to the performance. Printed tickets will still be accepted.
For a list of prohibited items and policies visit our A - Z Fan Guide
If you have a specific question, please email info@wagnernoel.com.
To read more about our cleaning procedures visit: https://www.wagnernoel.com/news

*Please note these policies are specific for July 17, 2021, performance. Each show at Wagner Noël PAC will have its own set of policies as COVID-19 regulations and best practices evolve.

Social Distancing Seating Update 3/25/21

After careful consideration, Wagner Noël Performing Arts Center will remain socially distanced, and the mask requirement will remain in place through the summer. For this reason, we moved your seating location to be socially distant, for The Bellamy Brothers, on July 17, 2021. This means the original seat location you purchased has changed. To be socially distant, we have arranged the seating to be a checkerboard pattern, so there will be no one sitting on either side of you

If you purchased tickets with the "print at home" delivery option you will receive a new print at home link with your new seating location within 3 business days of this email being sent (3/28/21). The email will come from Etix.com.

If you purchased tickets with the "will call" deliver option, purchased at the Box Office, or all other ticket delivery options you can have your tickets reprinted at the Box Office with a photo ID, during Box Office hours.

If you have any questions or concerns please contact the Wagner Noël PAC Box Office at 432-552-4437 or boxoffice@wagnernoel.com.

We look forward to continuing to bring quality live entertainment to West Texas!